CSL Limited ready for China
---
On Tuesday, CSL Limited (ASX: CSL) announced its decision to acquire 80% of the equity of plasma-derived therapies manufacturer, Wuhan Zhong Yuan Rui De Biological Products (Ruide) in China for US $352 million. The transaction will see the company enter the Chinese domestic plasma fractionation market. CSL Limited has demonstrated significant earnings momentum in FY17, and we see this continuing into the new financial year. Shares in CSL Limited closed up 2.9% for the week. We own CSL Limited as a market-driven investment in WAM Leaders.
---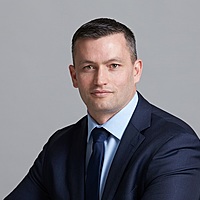 Lead Portfolio Manager
Wilson Asset Management
Matthew has more than 15 years' experience in the investment industry working as both a portfolio manager and analyst. Matthew is the Lead Portfolio Manager responsible for WAM Leaders.
Expertise