D-Day is Here... | US Retail Sales: Positive | SPI up 60 Points This Morning... |
---
Good Morning, Tonight is "D-Day"… No.. we're not talking about another Terminator sequel… We're talking about the US Fed and whether they will raise interest rates… US stocks rallied last night, after data showed healthy growth in consumer spending… US interest rates futures implied traders place a 27 per cent chance the Fed would end its near-zero interest rate policy on Thursday, up from 23 per cent late on Monday, according to CME Group's FedWatch program. US – Retail Sales (Chart) Yesterday here in Oz, we closed down 78 points, as Chinese stocks fell 3.5%, however, we "should" have a strong rebound, with the SPI up 60 points this morning… Stocks in focus Deutsche Bank has a 'buy' recommendation on Incitec Pivot (IPL) and a $4.50 target price. The German investment bank said the explosives and fertiliser manufacturer is "highly leveraged to the depreciation of the AUD". Citi has a 'buy' recommendation on MYOB (MYO) and a $4.00 target price, saying: "MYOB is a sales execution story." Credit Suisse has an 'outperform' rating on CSL and a $98.75 target price.
---

---
---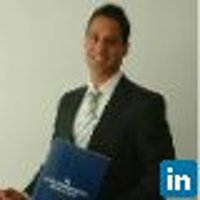 Executive Director
Peak Asset Management
Prior to founding PEAK Asset Management, Niv headed up HC Securities, spent three years growing Halifax Investments capital markets division and also worked on the wholesale desk at Macquarie Bank, servicing a wide range of institutional,...
Expertise
No areas of expertise