Dealing with time zones: Pricing International ETPs in Australia
---
In light of recent global market turbulence we've received lots of queries about how exchange traded products (ETPs) that track international markets are priced on the ASX when these offshore underlying markets are closed. Many investors often find out how the US market has performed overnight by listening to the news whilst heading to work or reading the paper with their morning coffee. This can lead to some confusion, as although a news report might say the S&P 500 or the NASDAQ has moved by a certain percentage overnight, this price change is often not exactly reflected in the opening price of funds which aim to track these indices, when the ASX starts trading from 10.00am. A typical question often asked is "The S&P 500/NASDAQ etc. did +% or -% last night – why isn't my Fund doing the same?" There is an answer. It turns out these differences all come down to the differing time zones in which the international exchanges around the global operate, and the fact that futures markets operate continuously even when certain exchanges are closed.
---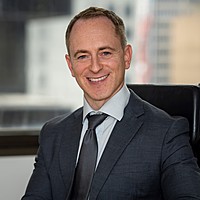 Co-Founder, Head of Strategy & Marketing
BetaShares
Ilan was a founding team member of BetaShares and is responsible for corporate & product strategy. Previously, Ilan worked for The Boston Consulting Group (BCG), one of the leading global strategy consulting firms.
Expertise