'Defence wins championships'
---
True to its name, the defence sector has historically displayed defensive investment qualities in times of difficulty. Coming as a surprise perhaps, during five of the last six US recessions since the 1970s defence spending actually increased (in the graph, recessions are highlighted in grey). According to Mauldin Eonomics, while defence spending in Australia of US$26.7bn in 2018 is tiny compared to the US spend of US$649bn, as a % of GDP Australia makes the top 10, spending more than Canada, Germany and the UK. In fact, Australia ploughs the same % of our GDP to defence spending as do the Chinese. This is a curious fact and suggests that the defence sector has an ability to weather a storm.
Source: U.S. Bureau of Economic Analysis
It has to be said that the major US defence contractor stocks were not spared the universal pain felt in the GFC but share prices bounced quickly following the hardest part of the downturn. The two biggest Australian stocks - shipbuilder Austal (ASX:ASB) and electronic detection and communications producer Codan (ASX:CDA) began to recover from a GFC dip within a year and have climbed higher ever since (not without some dips along the way).
Source: bigcharts.com
Similar to the US stocks, both ASB and CDA took shareholders on a bit of a trip during and post GFC, but in the medium to long term, the capital gains achieved have been fantastic. In the last five years, ASB has achieved returns of +500% and CDA is up a comparable amount (see chart above). There are of course other players on the ASX with exposure to US defence spending including the likes of Electric Optic Systems (EOS) and Quickstep Holdings (QHL). Each of these are worth an inspection in their own right.
In short, Austal builds both commercial and defence ships and offshore platforms. On the defence side, the company builds what it calls Expeditionary Fast Transport Vessels (T-EPF) and other hi-tech ships. Recently, ASB announced its 11th vehicle had successfully passed the US Navy acceptance trials. It is anticipated the latest order will be in operation by the end of 2019, with an additional 3 T-EPF vessels under construction for use by the US (in summary, ASB built ships are gaining popularity with Uncle Sam). In addition to the T-EPFs Austal has contracts with the US for 19 Littoral Combat Ships (LCS), with 10 already delivered and the remainder on their way. An LCS is a medium-sized vessel that is used for near to coast operations.
Austal is well established with construction facilities in place domestically and in the Philippines, with expansion into Vietnam currently on the way. The company is also a major supplier of passenger ferries which makes total synergy sense. Furthermore, the company offers custom control and radar/communication systems, as well as support and maintenance services. The product range provides revenue diversification – for example ASB was recently given a US$23m contract for maintenance of the USS Tulsa, adding to another 2019 contract of US$21m for maintenance of the USS Manchester. Financially speaking, Austal grew revenues into FY19 and net profit even more so (+150%). The company derives about 80% of its revenue from the US which is a cash cow defensively speaking.
Codan is more diversified than Austral, with four divisions. In the defence space it offers communications, tracking solutions, metal detection and electronics. FY19 saw the company achieve both record sales of AU$271m and net profit of AU$46m. Codan has manufacturing and sales offices in Australia and Canada, and some distribution offices in the US, UK, Ireland, China, UAE and India. Curiously, the good FY19 results were propelled in particular by metal detection products for African gold miners. Metal detection products are the biggest seller, and revenues doubled for that part of the business. The metal detection side is for the everyday person as well as for in the field (detecting landmines). Codan's other big seller is in the communications space. The company is on track to launch a brand new communications product in FY20 which hopefully will add to the bottom line — the Sentry Military Manpack which is for mobile communications in the field.
With 2020 potentially offering some uncertainty, a deeper look at the defence industry might be a good move.
Please note this article is not a recommendation and is provided for informative purposes only.
---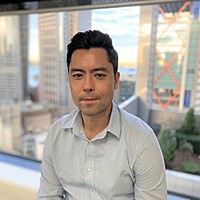 Investment Governance and Research
Mason Stevens
Josh is an investment governance manager at Mason Stevens, with over 13 years' experience in financial services. He has worked for the likes of Magellan, Blackrock, Wise Owl, Investment Partners and the ASX.
Expertise