Demergers are always worth a closer look
---
Over the last 20 years we have seen many of Australia's larger companies such as Brambles, Woolworths, Fosters, NAB, Woolworths, Orica and Amcor demerge and spin off smaller parts of their business on the stock market. The primary objective for separately listing the demerged company was to allow both the parent company and the newly demerged company to be more focused so they can both grow more effectively in future. 
IML has always examined spin offs/demergers closely to see whether an investment opportunity exists.
We seek to understand if the spin off possesses the four criteria we look for which include competitive advantage, recurring earnings, capable management and long-term earnings growth.
If the newly demerged and soon to be listed company meets our criteria, we then wait to see if we can buy these companies after listing at a reasonable price.
Examples of successful demergers IML has invested in over the last 20 years, which have delivered meaningful returns for our investors, include paint company Dulux which was spun out of Orica in 2010, Shopping Centres Australia which was spun out of Woolworths in 2012, Orora an Australian packaging business spun out of Amcor in 2013,  records management company Recall spun out of Brambles in 2013 and more recently Clydesdale a UK retail bank which was spun out of NAB in 2016.
So why do demerged companies tend to do well once listed on the share market?
While new to the stock market, demerged companies usually have a long track record as part of the larger conglomerate business. This enables long-term investors such as ourselves to conduct detailed research, helping us gain a deep understanding of the company's performance through the economic cycle. This helps determine if the stand-alone company is a worthwhile investment opportunity.
The main reason for demergers doing well is once a the newly listed company is no longer part of a large conglomerate, the company's management team gets a new lease of life. The future of the demerged company is now firmly in their hands. They are no longer competing for resources as part of a larger (often more bureaucratic) organisation. The focus of the new management team is on improving the value of the company as opposed to feeling like an irrelevant part of a much larger company.
For example, Clydesdale Bank's newly installed management team has made significant improvements since listing as a separate company by closing several poor performing branches and investing in their online offering, while under NAB's control the company was just drifting.
In addition, the demerged management teams are usually financially more incentivised once listed separately. The new management team usually receive large option packages directly linked to the long-term performance of the demerged company as opposed to the larger parent company's performance over which they have less control. This gives management a meaningful incentive to improve the underlying earnings of the smaller demerged company by driving better results either through being totally focused on achieving cost reductions (as has happened with Orora), improving the revenue base by investing in better products/services or making sensible accretive acquisitions (as is happening now with Clydesdale through its very synergistic merger with Virgin Money in the UK). 
Despite these positives, when demerged companies list on the stock market, their share prices often get sold off as their listings tend to be fairly low-profile affairs. As newly demerged companies are most often listed by giving existing shareholders a pro rata allocation. This can often mean the listing is not accompanied with much fanfare or attention in comparison to other floats where the vendor has a huge incentive to list the new company at a very favourable price for themselves. For example, when Healthscope was sold off and listed by private equity firm TPG no less than 10 investment banks were hired to float off Healthscope at the best price possible.  In contrast the listings of demerged companies like Orora, Dulux and Recall hardly earnt a mention in the financial news and were not covered by many brokers.
It is interesting to note that when demerged companies first list on the stockmarket they often can come under large selling pressure in the first few months after listing. This selling pressure typically occurs when the demerged company is very small compared to the parent company, meaning that many shareholders have a small holding and hence sell them indiscriminately to "clean up" their portfolios. The other reason this often occurs is when the demerged business is viewed as the "ugly duckling" of the parent company i.e. not a desirable division. Under this scenario huge numbers of shareholders will often sell their shares indiscriminately, creating opportunities for new shareholders. Clydesdale Bank, NAB's poor performing UK bank was a great example of this where we witnessed the share register turnover 50% in the first 2 months of trading and the share price fall close to 0.5 times net tangible assets (NTA).
Of course, demerged companies do not always guarantee to healthy returns for investors: Paperlinx and OneSteel which listed on the stockmarket after being demerged out of Amcor and BHP respectively, ended performing extremely poorly. However, on balance in our experience at IML we have found that they are always worth researching closely and taking advantage of the opportunity when the companies being demerged have the criteria we look for when investing in the stockmarket.
So the lesson for investors is to look closely at opportunities arising from demerged companies to assess whether the listing on the stockmarket as an independent company provides the opportunity to buy a good quality company at a reasonable price.
Did you enjoy that?
To mark their 20th year of managing investors' funds, the IML investment team have compiled 20 lessons from our 20 years of 'quality and value' investing. Learn more
---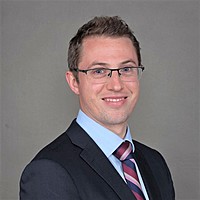 Portfolio Manager
Investors Mutual Limited
Since joining IML in 2010, Daniel has been part of the team which won Large Cap Fund Manager of the year in 2012 & 2015. In 2013 he was given Portfolio Management responsibilities within the firm, managing a growing portion of the IML Australian...
Expertise