Did Yahoo! score a touchdown?
---
An experiment by Yahoo (NASDAQ:YHOO) gives us a look at the future of sports broadcasting. A game between two low-rate NFL teams was played last Sunday in London. As Jarryd Hayne wasn't involved it didn't get much coverage in Australia. But I bet the bigwigs at the Aussie TV networks were paying attention. The game - won by the Jacksonville Jaguars over the Buffalo Bills 34-31 if you really want to know - was the first ever NFL game to be live-streamed for free on the internet. Yahoo! Inc. (NASDAQ:YHOO) reportedly paid $20 million for the rights. NFL sources have said it resulted in 33.6 million streams and an average stream per minute of 2.36 million viewers. An average NFL game on American TV typically has more than 10 million viewers per minute. Rumours have it that Yahoo had to cut 30-second advertising rates from as much as $200,000 per spot to as little as $50,000. Read full article: (VIEW LINK)
---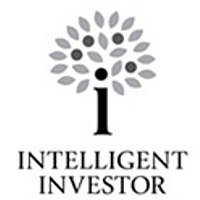 Independent Financial Research
Intelligent Investor is an independent financial research service with a 14-year history of beating the market. Our value investing approach empowers Australians to make more informed decisions to build their long-term wealth. We off structural...
Expertise
No areas of expertise