Dimerix - the little Aussie company that is now a big player in Diabetic Nephropathy
---
I love it when ASX-listed Life Science companies generate pleasant surprises. For the last year or so we at NDF Research have been following Dimerix, a drug developer whose lead candidate, DMX-200, is showing promise in the treatment of kidney disease. DMX-200 is a combination of two existing drugs, irbesartan and propagermanium. Earlier this year it completed its Phase 2a study in patients with proteinuria, which is symptomatic of a range of kidney problems. We considered the results of this study highly encouraging. Irbesartan is already used to treat kidney disease, and in new data released last week, Dimerix has found that the majority of patients that completed its study showed a greater than 30% reduction in proteinuria, which is a great achievement.
Now here's the pleasant surprise:  Dimerix has performed a sub-group analysis showing that, of the 25% of patients where proteinuria dropped by >50%, 83% of them had a primary diagnosis of Diabetic Nephropathy. Dimerix is now preparing to initiate a Phase 2b early next year recruiting a significant cohort of Diabetic Nephropathy patients, ahead of a potential Phase 3 in an Orphan kidney disease by 2019.
Why is this a big deal? Well, something like 9% of the US population has diabetes, and probably a third of those folks have kidney problems as a result of their disease. This means a multi-billion dollar market opportunity for Dimerix if their drug performs the way the Phase 2a data suggests it does.
---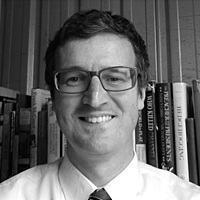 Founder and Senior Analyst
Pitt Street Research and NDF Research
I am an equity research professional who worked in stockbroking from 2001 to 2015. After 15 months doing investor relations I returned to equity research with the founding of NDF Research. With Marc Kennis I founded Pitt Street Research in July 2018.