Does it make sense to own Wesfarmers?
---
Over the years, Montgomery has written various articles on the headwinds facing the Australian supermarket industry, with a particular focus on the rise of discounters like Aldi, and more recently we have observed that Woolworths has taken steps to reverse a long trend of weak like-for-like sales performance, and begun to retake market share.
So why would we take a positive view today on Wesfarmers (ASX: WES)?
Let's start at the beginning. One of the tools we use early in our process to identify investment ideas is a machine learning model which has been trained to distinguish between good and bad investment candidates using all of the available financial statement information, broker forecasts and market trading data.  While this system makes its share of mistakes, the evidence indicates that it gets more right than it gets wrong and, importantly, it provides an unbiased assessment of investment merit, free from any prejudices and biases that human nature might bring to the task.
This system imposes a discipline of reconsidering our view of companies where our initial instinct might be to pass. Discipline is good.
In the case of WES, potential biases are easy to see. Back in 2014, we sold out of our holding in Woolworths (ASX: WOW) after considering the likely impact of Aldi to Australian supermarket margins. At that time, we concluded that the market was being too optimistic about WOW's future margins, and that the downside significantly outweighed the upside.  So, what has changed since then?
One important change is that what may have been insightful in 2014 is rather more obvious to the market today. 2014 was a good time to sell WOW, ahead of a steady share price decline into mid-2016, but since then the market has taken account of the Aldi threat and things have moved on.
In addition to the WOW share price declining, WOW and WES have been working hard to reduce the opportunity for discounters like Aldi by lowering costs and prices. For example, where Aldi previously had a significant labour cost advantage through operating the most efficient checkout lines, now the larger supermarkets increasingly use self-serve checkouts, automated ordering and shelf-ready packaging to lower the labour component of costs, and erode Aldi's advantage.  Profit margins that previously were at world-leading levels now look increasingly sustainable, and as Aldi's market share grows, marginal gains become increasingly difficult as a natural limit approaches.
In short, that 2014 insight into Aldi may have been a good one, but when an insight becomes common knowledge, it can transform from a useful investment edge into an unhelpful cognitive bias. This one looks to be past its use-by date.
A more "current" argument against owning WES is the recent improvement in like-for-like sales growth for WOW. After many years of lagging performance, WOW now appears to be gaining share with improved execution, and broking analysts expect that this will continue for some time.
That may well prove to be the case. However, it is far from certain. It is difficult from the outside to see whether WOW now has a sustainable execution advantage over WES, but if the market believes that it does, then there is potentially more scope for WES to surprise on the upside than there is for it to disappoint.
WES and WOW are complex businesses with several components to the valuation argument. However, a simple analysis will help illustrate the idea.  Below we see a 5-year history of the ratio of enterprise value (EV) to Earnings Before Interest and Taxes (EBIT) for each of WOW and WES.
The history shows that the EV/EBIT ratio for WOW has recently moved to a high point, while for WES it has moved to a low point. In part, this may reflect the market moving to price in WOW's improving performance in recent times.  If that is the case, the numbers suggest that this idea may have played out by the start of 2017, and now offer little by way of investment edge.
Stepping back from the numbers, it certainly feels as though sell-side and buy-side analysts should by now be well aware of WOW's recent sales performance, and be making allowance for this in earnings forecasts. Accordingly, this idea may now have a limited contribution to make to an investment thesis today.
Again, this analysis is simplistic, and glosses over issues like ongoing losses at Big W, the impact of coal earnings for WES, and the fact that a large part of the value of WES lies in Bunnings, so it is probably best to view it as illustrative of the concept, rather than conclusive.
And to be fair, when we do analyse WES in greater detail, we don't find what we would consider a compelling valuation case. While it looks better than it has in the past, our analysis still doesn't show WES to be cheap in absolute terms.
The thing to note, however, is that in the current market, a high-quality business trading at a compelling valuation is a rare beast. In fact, any sort of business trading at a compelling valuation today is a rare beast. Low interest rates appear to have driven valuations to uncomfortable levels, and as a result The Montgomery Fund is at the high end of its normal cash range. There is no telling when attractive absolute valuations might again emerge, but until they do we remain cautious, and try to find the opportunities that offer the best balance of risk and reward.
We own WES, for a couple of reasons. Firstly, we see a relatively secure income stream protected by attractive industry structures (in both supermarkets and home improvement) which allow incumbents to earn returns comfortably above the cost of capital. Secondly, we see limited downside risk due to technological, businesses model, regulatory or other businesses disruptions. Thirdly, we see some scope for WES to surprise on the upside, given that the market is arguably focused on the negatives (including concerns around a possible price war). Finally, in an expensive market, we think it makes sense to own businesses that can generate attractive returns on capital and which should weather any market turbulence in good shape.
It may not be the most exciting thing an investor could own today, but long-term success sometimes means avoiding exciting investments.
The Montgomery Fund owns shares in Wesfarmers
If you would like to read more articles by me please click here.
---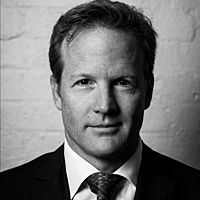 Former Head of Quantitative Research
Montgomery Investment Management
Tim Kelley has retired from Montgomery Investment Management, effective 30 September 2021. Tim's final project has been drafting our investment guidelines to integrate environmental, social and corporate governance (ESG) considerations into our...
Expertise