Does reading headlines create alpha?
---
There are always a few bearish big picture themes in the news for investors to worry about. But how much alpha is actually on the table in reacting to them? In our recent chat, Lee Rosenbaum, Vice President and Portfolio Manager, Loomis Sayles, explains how his fund ignores the headlines, and sticks to their process instead.
He calls these themes, 'Rolling Blackouts', citing global trade, Brexit, Korean tensions, and Crimea as recent examples. While macro funds might trade these events, Loomis Sayles seeks to generate their results from their 'disciplined and repeatable process of identifying  businesses that have these three alpha drivers of quality, intrinsic value growth and valuation'. We hear more about their laser-focused approach in this short video.
Learn more
Loomis Sayles' value driven global equity offering is being distributed by Investors Mutual here in Australia. If you would like to learn more about their capabilities hit the 'contact' button to get in touch.
---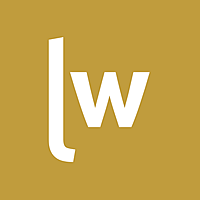 Livewire Exclusive brings you exclusive content from a wide range of leading fund managers and investment professionals.
Expertise