Don't leave home without Amex?
---
Founded in 1850 as an express mail business, today "Amex" is a global credit and charge card issuer and payments network. Last year over US$1 trillion was spent on more than 100m American Express-badged cards around the world. In the US, where around two thirds of Amex billings take place the company operates the 3rd largest card network behind giants Visa and Mastercard, capturing a quarter of the market for spending on plastic. Such enormous scale belies Amex's unique asset: its closed loop network. Lured by a superior rewards program and strong brand Amex' cardmember base is both large and valuable. On average an Amex customer spends more than triple a Visa or Mastercard cardholder each year and knows they can use their card with almost every merchant they want to. At the same time merchants are willing to accept Amex cards and pay more for the privilege in order to access such important potential customers. This creates a self-reinforcing spend-centric cycle, a "chicken-and-egg" scenario that is almost impossible to replicate and becomes even more impenetrable as it expands. (VIEW LINK)
---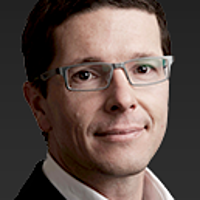 Founder and Chairman
Montgomery Investment Management
Roger Montgomery founded Montgomery Investment Management, www.montinvest.com in 2010. Roger has than three decades of experience in investing, financial markets and analysis. Roger also authored the best-selling investment book, Value.able.
Expertise