Earnings growth could be negative in the next year
---
In a recent survey, investors said the risks that concerned them most were tensions between the world's major economies, the White House administration and the Australian economy. When we asked Stuart Dear, Deputy Head of Fixed Income at Schroders what risks he was watching closest, he said the market is too optimistic on earnings.

While he agreed that a slowdown in the global economy, and the increasing chance of a US recession were on his radar, he also said, "on our top-down modelling, given the macro view of the world, we think there's a risk that earnings over the next 12 months could print negatively". Watch the video below or read the transcript for Stuart's full views.
Transcript
"Some of the things that we're watching, firstly developments in trade and manufacturing. I mean, the slowdown that we've seen in the global economy over the last 12 months has been largely driven by a slowdown in manufacturing related to the trade war, in particular. While we're watching that closely, I think probably the more important thing is whether that spills over then into the service parts of the key economies.
We haven't seen it much yet, but I think it's just starting to appear. You are seeing sentiment in the service sectors starting to roll over a little. You're starting to see some job losses in those areas, and that's probably the key risk actually, is that because services employ so many more people than manufacturing does in developed economies, to the extent that we start to see that the broadening if you like, of that concern into services, that's probably the big downside risk for growth from here.
Another thing we're watching is earnings. We think that probably markets are too optimistic about earnings expectations for companies, particularly in the US. On our top-down modelling, given the macro view of the world, we think there's a risk that earnings over the next 12 months could print negatively. That contrasts to a small upwards profile that most analysts have in place, so we think that's a risk and of course, if earnings do print negatively, then equities come under pressure, and probably credit spreads come under widening pressure. That's not great for risk assets.
And then finally, I guess like most people we're monitoring the probabilities for US recession pretty closely, and we do this in a number of ways. We've got a number of different tools that we use. Probably our most detailed tool is still actually telling us that recession is sometime away, more like 12-18 months away, rather than being imminent. But the probability of that event occurring in that timeframe is pretty elevated, so it's something we're certainly concerned about and watching closely.
I think this question about whether we get the spillover from manufacturing in services is pretty critical. If we do get that, then you probably see that time frame pull forward, it's probable that the US tips into recession earlier if we do get that, that spillover.
What does that mean? It means instability I guess, for equities, credit comes under pressure, default probabilities increase. More easing by central banks, as well, hopefully to stem some of that."
Stay up to date with Stuart's latest content by hitting the follow button here.
---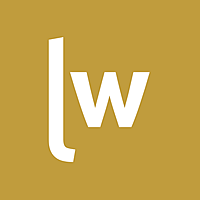 Livewire Exclusive brings you exclusive content from a wide range of leading fund managers and investment professionals.
Expertise