Economic Insights: Retail sales flat in September
---
Monthly retail trade: Sales were largely flat in September. But sales by chain-store retailers and other large retailers rose by 0.3 per cent in September to stand 3.5 per cent higher over the year. 
Quarterly retail trade: In inflation-adjusted terms, sales rose by 0.1 per cent in the September quarter after a 1.5 per cent rise in the June quarter. Retail prices fell 0.4 per cent in the quarter – a result not exceeded in 18 years. Retail prices fell 0.3 per cent over the year.
Vehicle sales: According to the Federal Chamber of Automotive Industries (FCAI), new motor vehicle sales totalled 95,763 in October, up 2.6 per cent on a year ago and the highest for an October month.
Services gauge: The CBA Purchasing Manager's Index for the services sector fell from 53.2 in September to 53.0 in October. The index remains over 50, signifying expansion of the services sector.
Smaller retailers may be missing out on sales in the current competitive environment. The Bureau of Statistics reports that sales by  chain stores and other large retailers are up 3.5 per cent on a year ago whereas sales by all retailers are up by just 1.4 per cent – the slowest rate for over four years. It may be that larger retailers are better placed to offer lower prices in the competitive environment.
In the September quarter, retail prices fell 0.4 per cent. There were similar declines 13 years ago, but there hasn't been a bigger drop in prices in 18 years. Retailers have been successful in cutting costs, allowing prices to fall. But strong local and global competition is also serving to keep prices low.
Consumers are the big winners from retail competition. While some complain about higher electricity prices, in the background prices are falling for a raft of retail goods. Food, clothing and household goods have never been more affordable. Add in record affordability for cars and consumers are out in front despite slower wage growth.
New vehicle sales are hovering near record highs. The interesting point is that sales of passenger cars are the lowest in 22 years while sales of commercial vehicles are at record highs. Aussies are more than happy to travel in a ute or sports utility vehicle nowadays rather than a traditional sedan. How times change.
---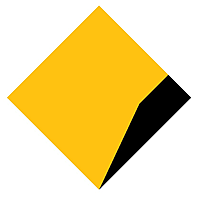 Online Stockbroker
Online Stockbroker
CommSec is Australia's leading online broker. CommSec has been committed to providing the best in online trading since 1995. CommSec helps make informed investment decisions with comprehensive market research, free live pricing and powerful...
Expertise
No areas of expertise