Back in 2006 when the Hybrids were issued, Elders (known at the time as Futuris Corporation) was a vastly diversified conglomerate with operations spanning forestry managed investment schemes, auto parts, aquaculture, property, insurance, banking… and rural services. Unfortunately for Elders, the 2008/09 financial crisis coincided with downfall of the forestry Managed Investment Scheme sector; over 5 years from 2009 to 2013 Elders accumulated losses in excess of $1.5b.
Our work showed that should Elders indeed suffer the fate of liquidation, we would likely recover our investment cost given the Elders Hybrids ranked ahead of ordinary shareholders in liquidation preference. Given that new management back in 2014 had embarked upon a credible simplification and turnaround strategy for the business, we thought it far more likely that earnings would grow strongly; and this has indeed played out.
The only real point of protection in the Hybrid Trust Deed was the dividend stopper, which essentially precluded Elders from paying dividends on its ordinary shares until it had either resumed dividends on the Hybrids (inclusive of a 12 month catch up dividend), or bought back or exchanged the Hybrids into ordinary shares.
The math of a very large Hybrid dividend servicing cost versus the potential discount of a buy back has now played out; Elders this week announced their intention to buy back all Hybrids at $95/hybrid.  Whilst this initial leg of our investment has played out, there is a second leg which we are excited about. We bought Elders common shares (ASX:ELD) after we bought the Hybrids, given our work showed strongly growing earnings.
Elders's act of buying back the Hybrids at a discount to face value is value accretive to ordinary shareholders, as it effectively reduces the size of market capitalisation relative to earnings. Further, it clears the way for Elders to commence dividend payments. And our math shows that should Elders meet their target of $60m of EBIT per annum in earnings, the stock would be trading on a P/E ratio of ~8x - 9x. That sounds like a pretty good price for an iconic Australian company whose earnings continue to grow.
---

Follow Contrarian Value Fund's wires
---
---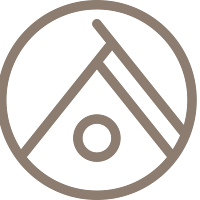 Our contrarian, fundamental value philosophy is at the core of everything we do and data analytics is at our heart. Arowana CVF is a listed investment company quoted on the Australasian stock exchange under the ticker CVF.
Expertise