Emerging Markets: Where do we go from here?
---
The first decade of this century proved a strong period for emerging market equity investors, as the annualised 10-year return from the MSCI Emerging Markets Index reached 15.9%, versus 2.3% achieved by developed market equities. Then, as the global economy emerged from the GFC, emerging markets (EMs) such as China, India and Brazil remained important engines of global growth. Meanwhile, emerging debt markets expanded, and local currency and US-dollar denominated bonds became a source of strong investment returns. In recent years, a mix of cyclical, structural and political challenges has led sentiment to change. According to the International Monetary Fund (IMF), 2015 was the fifth successive year in which economic growth slowed in EMs. EM equities have lagged developed markets over the past five years and, in 2015, the relative strength of the US dollar against most other currencies contributed to negative returns for US dollar-based investors. While some investors have withdrawn from EMs, on balance, we believe that the long-term growth story for the asset class has not changed. Capital Group's reasoning is outlined in the attached report.
---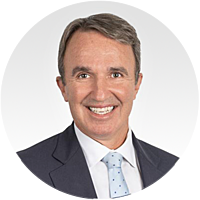 Managing Director, Capital Group - Australia
Capital Group
Paul Hennessy is managing director, Australia & New Zealand, at Capital Group. As a relationship manager, he is responsible for covering the institutional client base in Australia and New Zealand. He has 33 years of investment industry experience...
Expertise