Emerging smallcap tech on 4 times cashflows
---
Though Artificial Intelligence, and cutting edge technology isn't often a space where we'd expect to find value; when a business is profitable, trading on less than four times current cash flows, and operates in a high growth industry, we think it's worth paying attention.
Crowd Mobile's (CM8) mature business called 'Track' is a subscription based offering which provides games and apps to telecommunication companies.  For example, when Telstra provides a new phone to a customer, it will come with games and apps pre-installed.  These apps are owned and developed by CM8, and are paid for by the telecommunications company.
The subscription side of CM8's business is mature and earns $5-6M EBITA p.a. This however is not the engine for growth or what excites us most about Crowd Mobile.
WHERE THE GROWTH COMES FROM
Q&A Services
Crowd Mobile has created Q&A technology that provides a platform for consumers to ask specific questions to experts (via text message or App), and receive immediate, specific, targeted answers (for a small cost). The service is provided in over 50 countries, in 30 languages, and is serviced by over 1000 experts. As the database of questions and answers continues to grow, the business is increasingly migrating the answering service to its proprietary artificial intelligence.
As the artificial intelligence improves, the reach and application of this technology continues to grow. A quick look at the trajectory of billed answers paints a rather clear picture of the state of this business.
In recent times, the business has expanded to offer financial and legal Q&A services as well. With positive signs coming from those new offerings, CM8 expects to continue to roll out their technology across different industries.
Seamless Billing
As a result of the company's relationship with over 150 telco companies, the billing process has been seamlessly incorporated into users' phone bill.  That is, rather than the consumer having to pay for their answers directly, CM8 have partnered with the telco providers so that the cost is simply added to the users' monthly phone bill.
Creating this seamless and frictionless payment process ensures that users are more likely to make impulse purchases, and are more likely to be repeat customers.
Why the discount?
We understand that the market may have questions about the company's expensive debt facilities, and that there is very little coverage of the business by brokers. However, it's precisely because of these doubts that investors can pick up this profitable, cash flow positive company on an underlying PE of just 4.3x. With a recent capital raising, CM8's balance sheet has significantly strengthened, net debt has come down to approx. $3.4m and net debt to EBITDA is just 0.3 times.
We don't claim to have any special insight into when the market will begin to appreciate the value here, but experience has shown that patience is a virtue that is often highly profitable.
---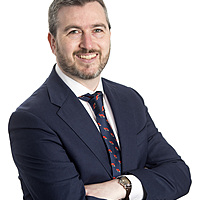 Managing Director and Portfolio Manager
Collins St Value Fund
Michael is the MD and one of the founding partners of the Collins St Value Fund. The Collins St Value Fund is one of the best performing Funds in Australia - having ranked among the top 10 performing funds across all Australian Equity mandates by...