Employing the jobs data: what conclusions can be drawn?
---
In the middle of the biggest decline in Australia's terms of trade in decades, the unemployment rate has actually dropped from 6.2% a year ago to 5.8% in January 2016. What's more, the participation rate has been holding steady at around 65.2%, slightly above the 65.1% average of the last ten years and well above the 40 year average of 63.1%. To many, the resilience of Australia's employment statistics has been a considerable surprise given declining commodity prices and a retracement in business capital expenditure on major new projects, both of which have had a considerable impact on Australia's gross domestic product (GDP). So what conclusions (if any) can be drawn from this data? We take a closer look in our March Newsletter found here: (VIEW LINK)
---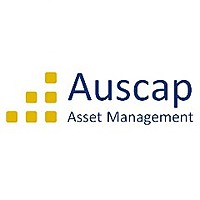 Auscap Asset Management is a value-based Australian equities manager founded in 2012. Auscap manages the Auscap Long Short Australian Equities Fund which targets solid absolute risk-adjusted returns, looking to invest in companies that generate...
Expertise