Eurozone PMIs fall to record lows
---
"I try to learn from the past, but I plan for the future by focusing exclusively on the present. That's where the fun is." Donald Trump
Yesterday evening saw the release of flash purchasing managers' indexes (PMIs)—key leading indicators of activity—across Europe, the UK and the US. As expected, they revealed a collapse in March activity, especially in Europe. This was one of the first places COVID-19 spread outside China and is now the world's virus epicentre. For Europe, the falls in the PMI were worse than elsewhere, as expected. But they were also worse than in the depths of the GFC in 2007-2008. In some sense this is understandable when we compare a financial crisis (which often involves the slow, crushing grind of evaporating jobs and credit availability that ultimately leads over months to economic ruin) versus the rather hard cessation of all people movement and service industries within a week or so.
As our chart today reveals, the European PMI fell from 51.6 to 31.4, a record low (the GFC low was 36.2). Service sectors were worst hit, particularly travel, tourism, and hospitality. Falls in the UK (53.0 to 37.1) and the US (49.6 to 40.5) were also severe, but given these regions have enforced multiple lockdowns later than Europe, further sharp weakness should be expected for April (as is also still likely the case for Europe where severe lockdowns continue).
The locking down of economies—governments' solution de jour for the disease's spread—continues to expand around the world. This will almost certainly deliver the sharpest collapse in economic activity in in Q2 for any quarter history has seen. India overnight locked down its 1.4 billion people for three weeks, a similar move to the UK earlier this week, while yesterday evening in Australia tighter restrictions on movements were announced. These decisions, according to the medical profession, provide the greatest chance of 'flattening the curve' of COVID-19. And there have been some encouraging signs overnight that the disease's spread in Italy is being contained. A better future for us all (aka a sharp economic recovery into 2021) also resides with the massive stimulus efforts from governments. Media speculation through yesterday and overnight that the long-awaited US fiscal package of around $2 trillion (9% of output) will soon be agreed by Congress has underpinned a sharp rally in equities through Asia, Europe and the US, with the S&P 500 index up 9%. While this is unlikely to be the end of the volatility, as we have been discussing at length, getting a glimpse of the extent of the economic damage, as we have seen overnight with the PMIs, is one of our key signals needed for the markets to find a trough.
Eurozone PMIs
Source: Markit, Haver, UBS.
Be the first to know
I'll be sharing Crestone Wealth Management's views as new developments unfold. Click the 'FOLLOW' button below to be the first to hear from us.
........
General advice notice: Unless otherwise indicated, any financial product advice in this email is general advice and does not take into account your objectives, financial situation or needs. You should consider the appropriateness of the advice in light of these matters, and read the Product Disclosure Statement for each financial product to which the advice relates, before taking any action. © Crestone Wealth Management Limited ABN 50 005 311 937 AFS Licence No. 231127. This email (including attachments) is for the named person's use only and may contain information which is confidential, proprietary or subject to legal or other professional privilege. If you have received this email in error, confidentiality and privilege are not waived and you must not use, disclose, distribute, print or copy any of the information in it. Please immediately delete this email (including attachments) and all copies from your system and notify the sender. We may intercept and monitor all email communications through our networks, where legally permitted
---

Follow Scott Haslem's wires
---
---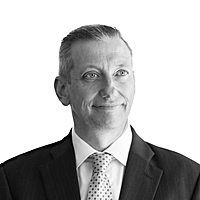 Chief Investment Officer
Crestone
Scott has more than 20 years' experience in global financial markets and investment banking, providing extensive economics research and investment strategy across equity and fixed income markets.
Expertise