Everything you're doing is being stored
---
Today we are consuming more data than ever on more devices. We are streaming shows with Netflix, listening to music on Spotify, and companies adopting cloud strategies continue to accelerate. All of these performance sensitive applications require a cloud based infrastructure that is scalable, secure and cost efficient, allowing user's access to content when they want it and through any device. Data centers provide a 'home' for these applications by enabling customers to securely deliver mission critical content to end consumers.
We have gained exposure to this thematic through Interxion Holding (INXN.US) and QTS Realty Trust (QTS.US), as well as Zayo Group (ZAYO.US), the only remaining independent pure play provider of bandwidth infrastructure (fiber) with national scale in the U.S.
As can be seen in the below graph, Global Data Center Traffic is projected to more than triple between 2015 and 2020, with cloud traffic within data centers forecast to nearly quadruple during that period
Company Overview – Interxion
While listed in the US, Interxion has a dominant position in Western Europe providing enterprises with access to >78% of European GDP. Over 90% of revenue is recurring in nature, while 70-80% of new business is currently generated from the growth of existing customers, providing a highly predictable revenue stream.
Interxion operates 45 facilities in 11 countries in major metropolitan areas across Europe including London, Frankfurt, Paris and Amsterdam. The Company's state-of-the-art data centres provide space, power and cooling with reliability and performance that goes beyond industry standards. The company locates its data centres close to city centres, and house more than 600 individual carriers and Internet service providers as well as 20 European Internet exchanges in their data centres. By co-locating their IT infrastructure with Interxion, customers are able to connect to telco carriers, ISPs, customers and leading cloud platforms to improve application performance and reduce both capital and operational costs.
Interxion has two reporting segments:
1.       Big 4 (64% of revenue) – includes Germany, Netherlands, France and the UK, each housing one of the industry's main internet exchanges for seamless transfer of internet traffic. The Frankfurt campus is one of the most highly connected environments in Europe and is benefiting from expanding deployments of cloud infrastructure. Amsterdam is viewed as a key entry point for US companies into Western Europe and has been growing strongly over the past few years. Interxion purchased its Marseille (France) asset in August 2014 and continues to build on the strategic value of the facility. The site has the advantage of access to the aggregation point of at least 9 undersea cables from Africa, Middle East and Asia that terminate there, making Marseille one of the highest capacity landing points on the European mainland.
2.       Rest of Europe (36% of revenue) – Includes Austria, Belgium, Denmark, Ireland, Spain, Sweden and Switzerland. Its Vienna campus is highly connected and provides a strong gateway market to access Eastern and Southern Europe.
Track Record of Execution
Over the past seven years Interxion has grown top line revenue by a 13.0% CAGR with Adjusted EBITDA increasing at a >17.0% CAGR over the same time period. Their EBITDA margin typically expands 90-100bps per annum and this trend should continue over the coming years. Its growth profile is well funded by operating cash flow.
Source: Interxion 1Q 2017 Earnings Presentation
European Footprint Expansion
Interxion continues to build out its European footprint with more data centers in Western Europe than any other data center provider. In 2016 it opened 4 new data centres and completed 6 expansions in 5 markets. It has also announced 4 additional data centers and 5 other expansions scheduled for 2017 and 2018. With enterprise migration in Europe lagging the US by approximately 12-18 months, Interxion is operating within a major IT investment cycle as significant spend is allocated away from legacy IT systems towards cloud deployments.
Conclusion
There has been considerable consolidation in the global data center space with a number of recent deals. As the only remaining listed pure play in Europe, Interxion provides exposure to a quality franchise with long-term secular tailwinds, stable recurring revenue, high barriers to entry (no new Pan- European entry in over 15 years) and ever increasing strategic value.
Ellerston Global Investments (ASX:EGI) is a concentrated global mid/small cap portfolio based on high conviction best ideas which is benchmark independent. Providing true diversification to investor's global equity portfolios. Find out more here
---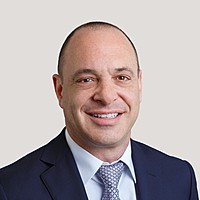 Portfolio Manager
Ellerston Capital
Arik is Co-Portfolio Manager for Ellerston Global. He has over 25 years financial markets experience, previously working for Consolidated Press Holdings, Thorney Holdings and Kira Capital. Arik has a Bachelor of Banking and Finance degree.
Expertise