Executive Series 12 Jul 17: Pushpay Holdings (PPH) CEO & Co-Founder, Chris Heaslip
---
In this short video we discuss PPH's technology which provides non-point of sales payment services which are focussed on three main segments; the faith sector, non-profit organisations in addition to coXrporates ranging from small to large organisations. We also cover:
PPH's origins in New Zealand and the factors that led to the focus on the US, where the group increased its customer base by 78.9% over the year to 31 March 2017.
The characteristics of the USA faith sector which PPH considers to represent a large, under-served market with minimal competition.
PPH's expansion ambitions and the scope for applying its technology to new sectors in addition to the continuing engagement and payment revenue opportunities in the USA faith sector.
To view more Executive Series interviews, visit:
---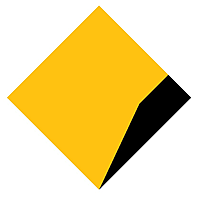 Online Stockbroker
Online Stockbroker
CommSec is Australia's leading online broker. CommSec has been committed to providing the best in online trading since 1995. CommSec helps make informed investment decisions with comprehensive market research, free live pricing and powerful...
Expertise
No areas of expertise