Executive Series - AirXpanders (AXP) CEO, Scott Dodson
---
CommSec's Tom Piotrowski speaks with AirXpanders (AXP) CEO, Scott Dodson about:
AXP's AeroForm product, which offers a needle-free alternative for women who choose reconstructive surgery following a mastectomy. AeroForm is activated by a handheld wireless controller that administers small amounts of carbon dioxide up to three times a day, to gradually stretch the tissue in preparation for a breast implant.
The factors that have led to the growth in sales of AeroForm with the product now available in more than 100 medical institutions and health systems in the U.S.  
How AXP is driving increased awareness and enquiry for AeroForm through a successful public relations program.
AXP's focus on increasing capacity at the contract manufacturing facility in Costa Rica.
To view other Executive Series interviews, visit (VIEW LINK)
---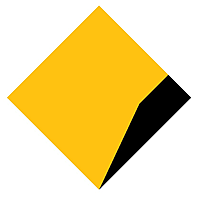 Online Stockbroker
Online Stockbroker
CommSec is Australia's leading online broker. CommSec has been committed to providing the best in online trading since 1995. CommSec helps make informed investment decisions with comprehensive market research, free live pricing and powerful...
Expertise
No areas of expertise