FAANGs - the sun has set on their days of dominance
---
Facebook, Apple, Amazon, Netflix and Google (Alphabet), collectively known as the FAANGs, have been the investment story of the era. These companies have created new industries, disrupted old ones, and changed the way billions of people find information, communicate with each other, shop and entertain themselves. In the eyes of many investors the FAANGs operate in 'winner-takes'-all' markets and the winner has already been decided. Its human nature to think that the future will resemble the past, and in the case of the FAANGs continued success seems assured. While there is a great deal to admire about what each of the FAANGs have achieved, it is our view that the sun has set on their days of dominance.
The core businesses of the FAANGs are maturing. The minutes of use on both the Facebook and Instagram social media platforms in the US is lower today than a year ago. Online advertising, which is how Facebook and Google make their money, has grown at a declining rate in each of the last five years and in 2019 is expected to rise at the slowest pace for 19 years. The number of smart phones sold globally has been essentially flat for the last four years. Netflix has more paid subscribers in the US than the entire cable television industry combined. Naturally, it is adding subscribers at a declining rate. Amazon's March quarter revenue growth was the slowest in four years.
At the same time that growth of their core markets is slowing or has outright flat-lined, competition for the FAANGs is heating up. For Amazon, traditional brick-and-mortar retailers that haven't gone the way of Sears Roebuck, Toys "R" Us and Tower Records are fighting back. The likes of Walmart, Target and, in Australia, JB Hi Fi and the major supermarkets have become much more price competitive and have made massive investments in ecommerce. They are using their physical stores to offer click-and-collect and kerbside pickup options to improve their competitiveness in order fulfilment. Netflix is seeing its content providers turn into direct competitors. Disney, HBO, NBC Universal are all in the process of launching their own subscription streaming video services and are taking their best content back from Netflix. Eight of the ten most-watched shows on Netflix in the US are licensed from external studios and the top two – The Office and Friends – will both be departing in the next two years. In online advertising Facebook and Google are facing serious competition from Amazon, which is now the #3 in that market and rapidly gaining share.
Apple and Netflix have both tried to offset deceleration in volume growth with higher prices, but this has only served to exacerbate the problem as consumers prove more price sensitive than expected. Netflix reported a loss of subscribers in the US in the June quarter which they partly attribute to the 18% price hike put through in the quarter. 
All of the FAANGs are attempting to compensate for the pressures of a maturing core market and/ or intensifying competition by investing to create their 'next big thing'. The problem is their expectations, and that of many investors, are based on their past success. A few, extraordinarily large industries have been created in the last decade or so – online search, social media, digital advertising, smartphones, streaming video and online commerce. It's easy to think that everything Apple touches will turn to gold; that Amazon will dominate every market it enters; and that the algorithms that created online search and targeted advertising will solve trillion-dollar problems in industries such as healthcare, transportation and education. Alphabet has frontier projects or 'moonshots' that include Calico, an R&D company whose mission is to extend human lifespan; Waymo, its autonomous vehicle project; Sidewalk Lab, a business to rebuild and modernise cities; and Wing, its drone delivery project. Lofty goals indeed. Repeating past successes is simply very unlikely, but trying to do so is very expensive. Over the last five years the amount spent by Alphabet on capital expenditure has increased by 3.4 times; over the same period the amount spend by Facebook has jumped 10-fold.
The FAANGs are facing pressure from governments around the world related to their competitive behaviour, tax practices and use of consumer data. The business models of the FAANGs relies on trust – by governments and by consumers – in order for them to access user data, make acquisitions and launch new products. But trust for the FAANGs is a rapidly depleting asset – less than 50% of US consumers trust Amazon with their data; only 26% trust Google and Apple, and only 6% trust Facebook (Source: SmarterHQ). The absence of trust by governments around the world has been evidenced recently in the hostile response to Facebook's plans to launch a cryptocurrency, Libra.
In many cases, though, the greatest threat to the FAANGs is internal: corporate culture and complexity. These companies all had an entrepreneurial imagination and spirit borne of the college dorm rooms in which they were created; now they are multi-hundrea billion-dollar public companies. Size brings with it complexity; success breeds hubris and complacency; executives get rich and bored and depart; new, smart engineers enter a company with vast resources but where it is much harder to have the sort of impact that was possible for early employees, and where stock option grants don't have the wealth creation potential they once did. 
So, be prepared for more disappointments. Behavioural biases (availability and recency bias) cause us all to extrapolate the past into the future, but for the FAANGs their days of dominance are very likely over. Their core businesses are maturing and becoming much more competitive. While it is easy to believe that the FAANGs will create and dominate new markets in the way they have done in the past, but probabilistically this simply is very unlikely. Like an aging model, the FAANGs are spending a great deal of money trying to preserve past glories. 
---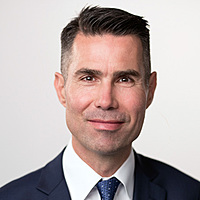 Managing Director & Chief Investment Officer
Aoris Investment Management
Stephen founded Aoris Investment Management in 2017 and has been investing internationally for around 25 years. Prior to Aoris, Stephen was Head of International Equities at Evans & Partners where he directly managed $1bn of client assets.
Expertise