Fairfax disrupted - what's next?
---
Fairfax finished its round of redundancies last night, with 30 forced out of a total of 100. Nobody should be surprised to learn that this won't be the last – it is almost certain there will be another when the company ceases printing the Sydney Morning Herald and The Age from Monday to Friday, which it confirmed last week. It gives little pleasure to have been right on this (we first tipped it in 2010). FXJ's strength as a publisher was made possible by the classified and display rivers of gold which flowed under its printing presses. Once the company stops printing during the week, it will lose the last of its print display revenue. Some of this will flow to News Corporation, but not all, since the audience isn't the same. What's next? Read more here (VIEW LINK)
---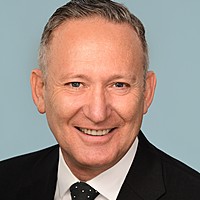 CIO of Loftus Peak, a specialist global fund manager with a track record of successful investment in some of the world's fastest-growing listed businesses.
Expertise