Feb Reporting Season: Final Verdict
---
February 2017 was the corporate reporting season that cemented the general come-back of large cap, Blue Chip stocks over their smaller sized peers on the ASX.
Sure, Brambles (BXB) and Telstra (TLS) were amongst the month's stand-out disappointments, but overall the top end of the market delivered more beats and meets than misses, and underlying profit estimates went up, not down.
The latter is a unique in the post-GFC era in which every single reporting season has seen market EPS forecasts fall, never rise, when corporate Australia is unleashing financial results upon the investment community, until February 2017.
As resources and banks generated more beats than misses, strong growth forecasts remain in place, as well as the portfolio rotation that started in 2016, and the preference for large caps over smaller cap stocks.
On FNArena's final assessment, some 35% of reporting companies beat market expectations. This is near the top of recent reporting seasons though both Feb-16 and Feb-15 showed slightly higher beats (37% and 36% respectively).
Equally remarkable: the 27% in recorded misses was the highest on record thus far.
Click Here to access the final FNArena Reporting Season Monitor
For more details, see (VIEW LINK)
---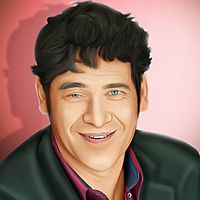 FNArena is a supplier of financial, business and economic news, analysis and data services.
Expertise