Fed hike could negate need for RBA cut
---
The most important effect on the Australian economy of any interest rate hikes from the Fed, is the impact they would have on the Australian Dollar. We believe the RBA are on hold for a period, most likely six months, to pause and assess the impact of the last interest rate cut. If more stimulus is needed, they will likely cut again in February. However, if the Fed hikes, it's probable the AUD is lower and would take the immediate pressure off the RBA in having to strip the Carry (higher interest rates) out of the Australian market, negating the need to lower interest rates further. We think rates remain low in Australia for some time (years) and the tail winds of Carry and Roll (Carry being paid interest and Roll holding longer-dated bonds that rally towards the funding rate over time) will continue to handsomely support investments into Australian Government Bonds.
---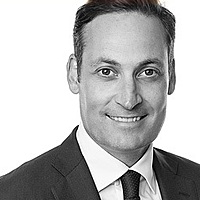 Angus Coote
Jamieson Coote Bonds
Angus established Jamieson Coote Bonds with Charlie Jamieson in 2014. He started his career with JPMorgan in London, before working at ANZ and Westpac, where he transacted the first ever Australian Bond trades for several large Asian Central Banks.
Expertise