FFG Announcement: Which company on the ASX pays a 33% in-specie dividend to shareholders?
---
Good Afternoon, I normally don't put a specific news announcement during the day, unless I thought it was important and price sensitive FFG have just now announced that their upcoming icandy IPO will be closer to $40M vs. $18M first thought…. Now……….. FFG's current market capitalization is ~ $32M Given that FFG will receive ~ $35M of icandy shares, that would mean that FFG's market capitalization post listing should be closer to $67M (a 100%+ increase in the stock price)………. In addition, FFG Shareholders will receive an in-specie dividend, equivalent to a 33%....... Which company do you know pays shareholders a 33% dividend??? BHP? NAB? WPL? RIO? CSL? No! That is quite impressive, I may add…. This doesn't include the other 12 companies that are on FFG's "umbrella", including Dressable, RajiPremi etc So how do we get exposure to the stock? Sure, you can buy FFG stock outright on market now… Or, for those that don't want to "tie up their capital", you can also buy the options FFGO (which are trading ~ 2.5 cents) to get the same exposure.
---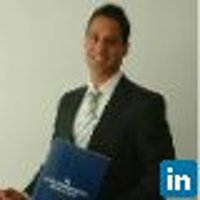 Executive Director
Peak Asset Management
Prior to founding PEAK Asset Management, Niv headed up HC Securities, spent three years growing Halifax Investments capital markets division and also worked on the wholesale desk at Macquarie Bank, servicing a wide range of institutional,...
Expertise
No areas of expertise