First home buyers strike back
---
In the midst of a global pandemic, many listed funds and banks have pulled back on financing property development given capital constraints and the importance of liquidity preservation. Freehold Investment Management however continue to find opportunities in senior debt transactions and remain optimistic on the back of significant stimulus at both the state and federal levels. 
In a recent webinar, Omar Khan, Executive Director and Portfolio Manager at Freehold Investment Management was joined by co-Portfolio Manager Damien Cronin, Executive Director and Head of Real Estate at Alceon. Having previously discussed the impacts on income investors, this edition of the Freehold Quarterly Update focuses on recent trends within the property lending space, as well as the long term implications of government measures.
Omar Khan, Executive Director & Portfolio Manager at Freehold Investment Management
Recent government policy 

The Australian Government announced the Home Builder Package in early June and this program looks set to run until the end of the year. The Federal Government estimated that approximately 27,000 grants will be offered; as of October 14, nearly 11,000 grants have already been approved.
These figures coincide with residential property sales over the past 7 months being 12% higher than the same period in 2019, despite a nearly non-existent foreign buyer market.
In tandem with the First Home Buyer Deposit Scheme and relevant State incentives (see the table below), government support has naturally allowed first home buyers to emerge as the major buyer profile in the current market.
Government stimulus has obviously had a very positive impact. That's a combination of pulling forward latent demand that's already there and... additionally (it has) created incremental demand, because housing has become more affordable for that first home buyer... There was a very positive impact from the Home Buyer Grant back in 2008, followed by a normalisation of that. 
Resultant trends
The recent surge in housing approvals highlights the impact that government programmes have on housing sales. Current measures echo 2008 where the Rudd Government's First Home Buyer Grant produced similar upward trends. We can observe the sensitivity of property markets to major events, with a significant pre-COVID compression stemming from the 2017 Banking Royal Commission which tightened consumer access to housing finance. Ultimately, Freehold believes that recent announcements will offer tailwinds for property market resurgence and they are expecting a material positive impact on demand for housing. 
Market Outlook
When considering the broader residential market, the effect of overseas migration is reasonably understood. There were close to 750,000 net new migrants into Australia over the last three years, a majority settling in Sydney and Melbourne. Federal Budget projections expect negative net migration until 2022, before a recovery will ensue. Cronin remarks however that this recovery is largely based on the expectation of a vaccine - a significant hurdle full of uncertainty.
Ultimately, both Khan and Cronin are approaching the future with optimism given the promising signs we have already observed:
Borrowing costs are very low, and for the foreseeable future will remain so...The two biggest negatives for residential (property) are migration and unemployment. Pleasingly, the official unemployment forecast has been revised back to 8% from 10%. Again, that largely will be driven by what happens in Victoria and how that all plays out. But that is pleasing that it's not as drastic as was being forecast only three months ago.
Other notable points covered:
Australian banks continue to reduce their exposure to real estate development debt, providing opportunities for non-bank entities to step in
The relationship-based focus and flexibility Freehold offers is providing a competitive edge
The importance of managing LVR in risk mitigation 
Attractive risk premiums remain in the property market
Access the full recording here.

Focus on recurring income and low volatility
Throughout the market volatility, Freehold has been able to pay a monthly income distribution consistently, and the fund is performing above its target return of 7 – 8% p.a. Learn more about their strategy here.

---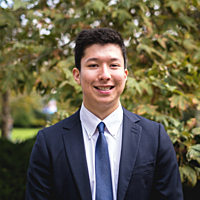 Content Editor
Livewire Markets
Angus is a Content Editor at Livewire Markets. He has previously interned in the Global Investment Research division at Goldman Sachs, covering resources and small caps.
Expertise