Five red flags to watch with small caps
---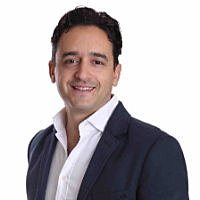 Ron Shamgar
TAMIM Asset Management
After a soft patch for small caps,  we think their outlook is now favourable relative to  large caps. In this wire, we highlight five red flags to watch for, and discuss a small cap we like with a forward PE multiple of 8x, and a gross yield of 11%.
Q: What market conditions would small caps need to resume their previous outperformance, and what are your expectations here? 
Our view is that in the last couple of years, a lot of capital has switched from the large cap stocks to smaller caps as investors chased growth. This has had the effect of significant multiple expansion on many small cap stocks, which resulted in the outperformance of the Small Ords Index.
The recent period of volatility, between November 2016 to February 2017, has culminated with several "market darling" small cap stocks that unfortunately either missed investor expectations, or in some cases surprised the market with significant profit downgrades. New investors who came in to the sector only recently, may have been spooked and this has resulted in savage selloffs in some stocks and more generally across the sector. Lumpy earnings profiles are not uncommon in the small cap sector and therefore investors need to be selective and require patience.
We expect conditions to settle down now as some of the "hot money" has come out of the sector and valuations are more compelling compared to 6 months ago. We have always viewed the small cap sector as a stock picker's market. Companies that will deliver expected earnings growth over the next 12 months will see a significant re rating in their share prices. We are already seeing this in March with our Fund up over +5% during the month. In our opinion the small cap sector continues to have a favourable outlook over its larger cap counterpart, as that's where superior growth businesses can be found.
Q: What are some of the 'red flags' you use to avoid small caps susceptible to a sudden de-rating?
We monitor "red flags" on a continuous basis for our portfolio holdings. Here are five to consider:
Investors should keep an eye out for any insider selling shares in a company, especially by key management personnel, directors or company founders.
A change of outlook commentary from previous management announcements or earnings forecasts no longer reiterated. 
Companies relying on large second half earnings skews to meet previous profit forecasts.
Industry regulatory risk that is currently playing out in the media but is yet to be reflected in a stock's share price. 
When the share price of a stock falls materially without any company-specific news flow (insiders know something we don't).
Q: Can you identify a small cap opportunity you like today, and explain why it presents a good opportunity?  
Mcpherson's Limited (MCP) is a brand owner within the health, beauty and wellness sector of the market. Investors currently perceive MCP as a distributor of other brands, but in fact 90% of its $25M of forecast EBIT this year comes from its own brands.
One of the key highlights from the 1HFY17 result is the significant earnings leverage in MCP's under-utilized state of the art distribution warehouse. The warehouse is currently only 48% utilized and management has highlighted that for every additional 5% of utilization through its own brands or agency partnerships, MCP generates an incremental $2M of EBIT. To put this in context, that's a potential $20M of incremental EBIT over the next few years, over and above on our $30M forecast EBIT for FY18.
We believe investors have overlooked the recent successful turnaround, and the acceleration of growth within the core business as the significant earnings leverage starts to kick in. We forecast MCP will earn 14.5c EPS and pay 9.5c of fully franked dividends in FY17. In FY18 we estimate EPS at 17.5c and franked dividends of 11c.
Our forecast places MCP on a forward PE multiple of 8x and a gross yield of 11%. We expect the market to slowly but steadily re rate the stock over the next 12-18 months as management executes accordingly.
---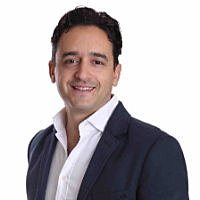 Head of Australian Equities
TAMIM Asset Management
Head of Australian Equities for TAMIM Asset Management. Previously Founder & Portfolio Manager of the TBF Small Cap Value Growth Fund. Ron has responsibility for research, company analysis, portfolio construction for the TAMIM All Cap Portfolios.