Flash memory is running out of steam...enter 4DS Memory (ASX:4DS)
---
The downside to the ever-improving process to manufacture semiconductors is that chip circuitry is getting so small nowadays, that electrical charges inside computer chips can start leaking through the walls of the chips' circuits. Compare it to an apartment complex with apartments so small, and walls so thin, that you can hear the next-door neighbors arguing, almost as if you're in the room with them.
This so-called cell-to-cell interference is particularly problematic for certain types of memory chips that use an electrical charge to store information, such as Flash memory, which is used in a whole range of electronic products, such as iPhones, tablets, laptops, smart watches and cars. When the electrical charge in a Flash memory cell starts to leak away, the value stored in that memory cell can become corrupted. If this happens to a sufficiently large number of memory cells in a chip, you can kiss your stored data goodbye.
The exponential growth of online video content, driven by YouTube, Netflix, Facebook etc, is feeding demand for more and more storage capacity at higher densities, i.e. more memory cells on any given surface. Case in point, the new iPhone 7 comes with a minimum of 32GB of storage, instead of 16GB on the iPhone 6, and goes as high as 256GB instead of 128GB on the iPhone 6.
So memory cells need to get smaller and smaller, but the problem is that Flash memory can't get any smaller without running into the aforementioned interference problems. The semiconductor industry has come up with a temporary solution, which is to stack Flash memory cells on top of each other, in a skyscraper approach, to create higher cell densities. While this 3D approach has given Flash technology a few more years of runway, there is a limit to how high you can build semiconductor skyscrapers as well. In other words, new memory technologies need to be developed. Enter 4DS Memory (ASX:4DS).
Resistance is futile...or is it?
ASX-listed 4DS, with facilities in Silicon Valley, is developing a technology called Interface Switching Resistive Random Access Memory, or IS ReRAM for short. ReRAM uses the resistive properties of certain materials used in its memory cells to store values of 1 or 0. It does so by applying a positive voltage to the memory cell to achieve a high resistive state, representing a value of 0, and a negative voltage to achieve a low resistive state, representing a value of 1.
Key benefits of IS ReRAM include low power consumption and high endurance, making the technology very well suited for data center and cloud storage applications as well as mobile devices. Equally important, the technology can be scaled to make memory cells much smaller than is possible with Flash memory.
Scaling below 45 nanometers should attract large memory players.   In cooperation with Joint Development Partner HGST, owned by storage giant Western Digital, 4DS has scaled its memory cell down to circuitry linewidths of 50 nanometers (nm). TMT Analytics expects the company will be able to scale down further, to 45nm and below, which should attract substantial interest from large players within the semiconductor industry, such as established Flash memory players Samsung, Micron and SK Hynix. 
In addition to interest from potential licensees of the technology, we believe the acquisitive nature of the semiconductor industry could also lead to interest from potential strategic acquirers.  Western Digital, for instance, recently stated that ReRAM is their technology of choice for next generation Storage Class Memory, i.e. high capacity storage devices. Western Digital already owns 4DS' development partner HGST and recently acquired Flash memory manufacturer SanDisk in a US$ 16BN deal. This makes Western Digital our prime candidate for a potential take-over of 4DS if the company can scale sub-45nm.
Development progress to date represents great value. While tremendous development progress has been made in recent years, scaling from 800nm three years ago to 50nm today, 4DS is valued substantially below other ASX-listed semiconductor companies that travel across similar development paths. Which is why we believe 4DS represents substantial value within the Australian small cap technology space.
Find out more about 4DS  at  (VIEW LINK)
TMT Analytics provides institutional grade equities research for companies in the Technology, Media and Telecom sectors as well as bespoke sector research.
---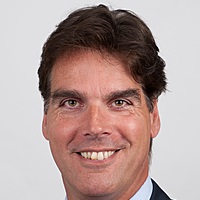 Managing Director
Pitt Street Research
Marc is passionate about the Technology, Media & Telco (TMT) space, with interests ranging from electronics and leading-edge hardware to newly emerging content delivery models, such as OTT, as well as cyber security, Artificial Intelligence and...
Expertise
No areas of expertise