Fletcher: Better times ahead?
---
Fletcher Building is a diversified building materials and construction company operating in over 40 countries. While the last 12 months have been challenging, we see an opportunity for significant upside over time.
Whilst extremely diversified, over half of its profitability comes from New Zealand. In New Zealand, the company enjoys strong positions in manufacturing & distribution of building & construction materials. In general, its offshore businesses have a weaker market position.
Despite a favourable macro backdrop in New Zealand, the past 12 months have been a difficult time for the company. Significant losses in the construction business have been reported & resulted in the departure of the CEO in July.
Whilst risks of further significant project losses cannot be ruled out, we see the market as capitalizing these losses that are arguably more "one-off" in nature.
Given the diversity of the businesses that Fletcher Building operates both geographically and along the value chain, there may be an opportunity for the incoming CEO to simplify the business and improve the balance sheet. We believe simplifying the business to be more New Zealand centric with strong market positions should see significant upside realised over time.
For further insights from Perpetual please visit our website
---

Follow Vince Pezzullo's wires
---
---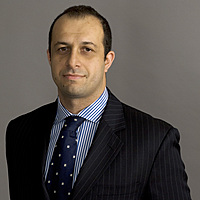 Deputy Head of Equities
Perpetual Asset Management (Australia)
Vince is the Deputy Head of Equities at Perpetual Asset Management Australia and is the Portfolio Manager for Australian Share, Geared Australian Share and the Perpetual Equity Investment Company Limited (ASX:PIC).
Expertise