Flexibility the key to real estate success
---
Adaptation and flexible spaces will be pivotal in successful real estate design and management in the next decade, driven by changes in the way people shop, work and socialise. Bill Gates famously said: "We always overestimate the change that will occur in the next two years and underestimate the change in the next ten".
Some key social trends currently disrupting businesses will also present risks and opportunities for forward-thinking real estate developers and investors. For example:
The sharing economy – also known as the 'collaborative economy' or 'peer-to-peer exchange' this trend is spreading beyond inner-city hipsters using Uber and Airbnb to the commercialisation of unused space. This means commercial real estate will need to adjust to the trend that's driving the sharing economy: flexibility. As a result, we will see rising tenant demand for co-worker spaces, shorter-term leases and flexible shared facilities.
Online shopping moves offline – retailers must adapt to customer expectations of an approach pioneered by Apple stores; a seamless shopping experience, both on and offline. As a result, we will see fewer shops but with greater investment into them, as they transform to showrooms for viewing products, experiencing brands and receiving expert advice.
Automating the last mile – a key opportunity for businesses lies in e-commerce's biggest challenge; delivering orders to customer's doors, i.e. 'the last mile' of the shopping transaction. Increasingly customers are opting for 'click and collect' services from out of town warehouse collection centres or 24-hour lockers, while home deliveries continue to decline.
Source: Deloitte
Placemaking –as shops increasingly struggle to compete on cost with large-scale online retailers such as Amazon, longer term tenants will be attracted to malls which are designed with unique offline experiences. Consumer preferences for enjoying time with friends and family in place of just shopping will see malls with cinemas, restaurants, coffee shops, wellness and sports businesses, child-care and play facilities benefit.
Supply chain scrutiny – real estate owners and operators will increasingly audit their entire supply chain in order to maximise returns, meaning ancillary services such as cleaning will come under greater scrutiny and cost pressures, as seen in other sectors such as retail, resources and food supply.
Real estate owners who embrace these trends earlier are better positioned to prosper as they align themselves to evolving customer expectations, while those ignoring them will increasingly struggle to attract profitable tenants.
---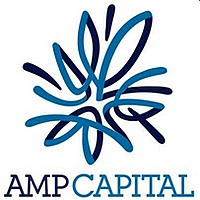 AMP Capital is one of the world's leading investment houses, with a 160-year pioneering heritage. Our enviable track record in real estate and infrastructure is coupled with deep expertise in fixed income, equities and multi-asset investments.
Expertise