Flight Centre: Best of Breed
---
We see Flight Centre as a best-of-breed player, operating in an industry with strong growth fundamentals. The business continues to diversify and evolve as it enters new geographies and segments of the travel industry value chain. Here we look at our key takeaways from yesterday's results, and one big thing the market is overlooking.
3 key takeaways from the full year results
Firstly, the Australian leisure business is now primed for growth.  The largest and most significant profit driver for the business – Australian leisure - appeared at the headline to be soft, however, we note that while underlying travel fundamentals are strong, management has invested heavily to reposition brands and strengthen core systems, positioning the business well for future growth.  As these non-recurring costs fall away and revenue benefits flow, we anticipate strong profit growth to follow.
Secondly, the Corporate Travel division continues to be underestimated.  Corporate Travel is performing very strongly and is now contributing more than 30% of TTV (total transaction value). The Australian corporate division has strong momentum, whilst the highly fragmented US corporate market offers significant opportunity where Flight Centre has only 2% share.
Finally, Flight Centre's global diversification is paying off.  After a long period of investment, the overseas business are growing strongly and contributing meaningfully to the bottom line: Europe and the USA contributed ~40% to this year's record profit (25% in FY17).
Flight Centre is a meticulous planner and its unique culture and conservative financial settings give us confidence that it can execute in accordance with those plans. Whilst the share price has appreciated significantly in the past year we do not consider Flight Centre to be too expensive, particularly when you adjust for the ~$600m of excess cash and securities on the balance sheet. Our positive view is unchanged. 
One big thing the market has missed
Whilst few doubt Flight Centre's track record in travel retail, there is a widely held view that those sales are at risk from disrupters such as online travel agents (OTAs). Flight Centre is often pigeon-holed as an old-school "bricks and mortar" retailer that will eventually struggle in the technology world of the future.
We actually see technology as an enabler for Flight Centre. Online sales grew by 20% last year and now account for $1.2bn of TTV (5% of total). However, whilst this growth is impressive (and can be expected to continue), we see the real upside is in the development of digital tools to improve the productivity of front-line sales staff. There are currently far too many non-revenue generating tasks that sales staff are undertaking. By digitising these tasks sales productivity will increase and operating costs should reduce.
Perhaps the biggest opportunity, however, is in using technology to gather, organise and curate all the relevant travel information and present it in the most appropriate format for sales staff to enable them to sell more effectively. Flight Centre has actually had a centre of digital excellence in Boston for a couple of years and they have just announced that the Chief Digital Officer will relocate to Australia to lead the digitisation transformation program. To us, this is a signal that things are about to get serious.
Combining Flight Centre's scale, buying power and knowledge-base with a strong digital capability should result in a dominant omni-channel provider of travel services well into the future.
Find out more
For further insights from Pengana Capital Group, please visit our website
---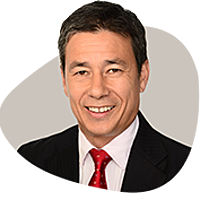 Pengana Australian Equities Income Fund, Co-Fund Manager
Pengana Capital Group
Chris is a Fund Manager for the Australian Equities Income Fund, and Investment Analyst for the Australian Equities Fund, having joined the Pengana Australian Equities team in September 2015.
Expertise