FNArena reporting season monitor: February 2021 - Week 1
---
Welcome to another instalment of the FNArena reporting season monitor. The Monitor reports ratings, consensus price target changes, and brief summaries of the collective responses from FNArena database brokers for each of 300+ stocks. 
Contained in this wire is coverage of the first 13 stocks to report this season. Readers should be aware that it matters not what profit/loss resulted from the company but how the stock exceeded/missed consensus forecasts.
This monitor will be updated every Friday afternoon, providing a summary of the notable stocks which reported that week. You can find a calendar of stocks expected to report this week below.
Overall it was a positive week with 61.5% of companies beating expectations and a beat/miss ratio of 4. Three companies fell in line and two missed their forecast. For commentary, broker buy/hold/sell consensus and updated price targets for these stocks please find the results here.

The beats include:
Janus Henderson Group (JHG)
Nick Scali (NCK)
Amcor (AMC)
Credit Corp (CCP)
Hrl Holdings (HRL)
IGO (IGO)
Pinnacle Investment (PNI)
Resmed (RMD)
2 stocks missed expectations comprising 15.4%:
BWP Trust (BWP)
Temple & Webster (TPW)
The week ahead
Below is a calendar containing the companies expected to report this week. Click on the image to enlarge:

Follow me for more like this
Click the 'follow' button below to be first to be notified of my next post on Livewire.
This resource has been contributed to Livewire by the team at FNArena.


---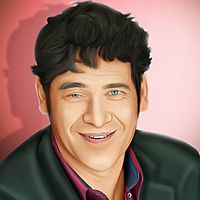 FNArena is a supplier of financial, business and economic news, analysis and data services.
Expertise