Focus on the balance sheet next year
---
In 2020, the one thing investors can't ignore is the balance sheet. While I would argue it should never be ignored, it becomes particularly important as we head into 2020, with markets globally making all-time highs and the world awash in cheap, covenant-light debt.

Balance sheet risk looks particularly elevated for US stocks, many of whom have borrowed to finance share buyback programs over the last 7 years. The average stock in the US now has net-debt-to EBITDA of 1.7x times. Corporates are now far more geared than they were heading into the GFC, when corporate leverage was 1.25x.
Source: Goldman Sachs

By contrast, balance sheets for Corporate Australia appear in better shape, with average company gearing of only 1.4x times net debt to EBITDA, well down from 2.0x pre-GFC. However, as the saying goes, "when the US sneezes, the world catches a cold". Most (if not all) financial crises have their origins in the credit market, and most local equity market drawdowns are led by equity market falls in the US.
Source: Goldman Sachs

So, who to worry about in the Aussie market? We think the answer is those companies that have high operating leverage, which can be a deadly combination when you throw in financial leverage. For this reason, we prefer to see very little debt for business models like retailers, advertisers, building materials and agricultural companies.
When sales fall away, fixed costs can tank the bottom line and an "ok looking" balance sheet can quickly look precarious. The recent raising for Costa Group is a good example. Screening for industrial stocks in the ASX200 that have current net debt to EBITDA over 3x reveals a list of companies in such industries, and poor share price outcomes. Qube appears the only company to have bucked the trend.
The flip side is that a strong balance sheet can be a source of optionality and future returns. Wesfarmers' share price is up 25% since it announced a surprise special dividend of $1 in February, ending the year with net debt to EBITDA of 0.6x. Investors should be looking at 2020 as the year to own companies with rock-solid balance sheets that allow them to weather any economic outcome. 

Written by Emma Fisher, Airlie Funds Management

Stay informed in 2020
Stay up to date with my latest views. Hit the FOLLOW button below to be notified by email as soon as I publish my next wire.
---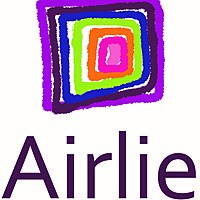 Airlie Funds Management, is an active bottom-up investor that aims to build a concentrated portfolio of Australian equities. Portfolio Managers Matt and Emma are supported by a further five investment professionals, including founder John Sevior.
Expertise