Stocktoberfest: Following the footsteps of successful roll-ups?
---
Healthia (ASX:HLA) was formed to bring together well established allied health businesses, which include the My FootDr Podiatry and Allsports Physiotherapy brands, with the aim to be one of Australia's leading allied health companies.
Healthia's future growth is forecast to come from both its organic growth strategies and the acquisition of well-established podiatry and physiotherapy clinics throughout Australia. It is currently weighted to operations in Queensland.
It owns:
72 podiatry clinics (out of the 5,920 in Australia)
30 physiotherapy clinics (out of the 2,393 in Australia)
An orthotics laboratory, and
50% of an allied health supplies company
Healthia only listed on the sharemarket last month. We had only first seen it a month or so before then as it began its IPO roadshow, but what we saw at that time made us want to investigate further and we are now shareholders.
Healthia podiatry clinic footprint                                                
Healthia physiotherapy clinic footprint
So, the company is looking to expand its network, bring efficiencies of scale from consolidation, and to improve the quality and profitability of its industry. 
We've heard that before in various industries, and it's right to be sceptical. Because while it's a good idea in theory, there have been attempts that don't work out as planned. 
Typically, problems occur when practitioner incentives are not aligned with corporate objectives, or because of the limitations of founders as corporate executives, or when there is a lot of competition for businesses to acquire which then become too expensive.
However, we have also seen such models successfully implemented many times in the past. For example:
Sonic Healthcare (ASX: SHL) was a consolidation of pathology services,
Primary Healthcare (ASX: PRY) a consolidation of General Practitioners,
Greencross (ASX: GXL) a consolidation of veterinary clinics, and
G8 (ASX: GEM) a consolidation of childcare centres. 
All of these consolidations were very successful in their initial stages. Typically, these "industry roll-ups" start small, and demonstrate a solid track record of growing revenues and margins, and integrating businesses. 
They are able to acquire private businesses at valuation multiples below their own trading multiples, and this allows them to raise equity as they consolidate their industry, creating a virtuous circle. 
During this process the stock price usually sees an increase in its own valuation multiple, at the same time it is growing earnings per share, leading to solid share price growth over the medium term.
Following the footsteps of successful roll-ups?
The Healthia IPO looks to us to tick all the boxes in terms of following in the footsteps of successful industry consolidations.
The allied health industry is particularly fragmented. For example, no one operator in the physiotherapy sector held more than 3.0% of total sector revenue in 2017. So, this is a very early stage roll-up.
The business has highly experienced senior management, whose learnings from previous endeavours have shaped its organisational structure and practitioner incentives. Dr Glen Richards, the founder and former CEO of Greencross, is HLA Chairman. Wesley Coote, the former CFO of Greencross, is the HLA CFO.
The initial PE multiple was relatively low – at $1 it was 13x pro-forma EPS, despite expected organic growth, and balance sheet headroom to grow by acquisition before making a call on the market. 
We 'Prost' Stocktoberfest with...
Our beer of choice – Betoota Bitter!
--
Further insights
Monash Investors Limited aims to achieve their objectives by investing in a small number of compelling stocks that offer considerable upside, and by shorting expensive stocks that are at risk of falling. Find out more here
---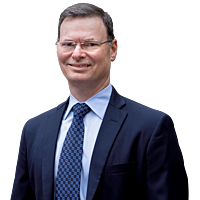 Principal
Monash Investors
Simon has over 30 years experience as an analyst and fund manager. He co-founded Monash Investors in 2012 - a long/short Australian equity manager with an absolute return focus.
Expertise