Four companies we're happy to back
---
Equity markets continued to move higher in May as COVID-19 curves continued to flatten, lockdowns and restrictions eased, progress towards treatments and vaccines were made, and economies started to kick back into gear.

We continue to take a balanced view of the economic backdrop. Economies are struggling and markets have rallied hard from their lows. However, the market's rebound is on the heels of the steepest drawdown ever, markets are forward-looking, and some businesses are net beneficiaries of the dramatic shifts in some of the ways we all live, work, spend, and play.

As it happens, we own many of the companies that have benefited from these changes. We were in the right place, to some extent, but our general bias towards companies with robust balance sheets and leading positions in growing markets is also a deliberate stylistic choice intended to help us preserve capital during recessions.

Businesses we continue to support
Nearmap (ASX:NEA) updated the market that the COVID-19 shutdown has had less of an impact on the business than the market feared, with Annualised Contract Value (ACV) exceeding $102 million in May and tracking toward mid-teens percentage growth for the full year. Although this is around half of the 36% growth of fiscal 2019, we continue to like the company's data-driven approach to a large addressable market, emphasis on enhancing the product with more and fresher content, as well as additional features and tools. To that end, the company also revealed in May that AI tools will be commercially available from 1 June, providing a further leg of growth for the business. Finally, we were also pleased to see churn has normalised below 10%, confirming our conclusion at the half-year that the spike in churn was an outlier. 
EML Payments (ASX:EML) also came out with a market update during the month. To no surprise, the mall business has been significantly impacted in April due to closures. Management expects trading conditions to gradually improve, as malls start to open by June. Other parts of the business, such as gaming, virtual accounts numbers (VANs), and salary packaging remain resilient, which highlights the value of a diversified client base. On the positive note, the crisis has certainly put digital transformation at the top of every company's priorities (if not already), which plays well to EML's advantage. The company recently signed multiple deals within buy-now-pay-later, consumer finance, and digital banking spheres. With the shift of the business more towards reloadable programs, roughly $125m of cash on the balance sheet, and a strong pipeline of deals, we believe EML will come out stronger on the other side of this crisis. 
Pro Medicus (ASX: PME) also updated the market just after month end, announcing the signing of their fourth largest contract ever at $22 million over 5 years. It was also pleasing to hear that the company appears to be through the worst of COVID-19 impacts, with image volumes recovering quickly, including many institutions planning to open extended hours and weekends to catch up on the backlog. The shutdown has had little impact on implementations with the Ohio State University implementation on track to be completed by the end of June, after being delivered entirely remotely. 

PayPal (NASDAQ: PYPL), reported a relatively strong quarter, with revenue growing at 13.5%, but was not immune to the short-term impacts of COVID19 due to travel weakness and lower crossborder transactions. However, PayPal's operational metrics continue to show positive trends, with growth in total payment volume (up 19% year-on-year in constant currency terms), active accounts (+17%), and average transactions per account (+4%). PayPal also gave an update on April operations, which saw an acceleration in the growth of revenue, total payment volume, net new active accounts, and engagement. 
In fact, CEO Dan Schulman reports that April was the strongest month for PayPal since it became a listed company. 
We see the acceleration in the shift to digital payments to continue benefiting PayPal and are excited to see what partnerships and new initiatives will come out of this.
Take a different approach to investing
Lakehouse Capital embraces a long-term, high-conviction approach that seeks asymmetric opportunities. Hit the 'contact' button below to find out more.
........
Joe Magyer owns shares of PayPal.
---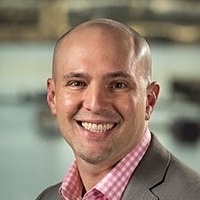 Former Co-Founder
Lakehouse Capital
Joe is the former co-founder. Please visit and follow Donny Buchanan and Nick Thomson for the latest insights around Lakehouses's unique concentrated investment approach that focuses on the key themes of Intellectual Property, Network and Loyalty...
Expertise