From NZ, to leadership and an award winning career in Gas - David Maxwell, MD of Cooper Energy Podcast
---
What an opportunity we have on this show to have as our special guest Mr David Maxwell, the Managing Director of ASX listed Cooper Energy, stock code COE.
David has achieved a massive amount in a career spanning more than 25 years as a leading oil and gas industry executive.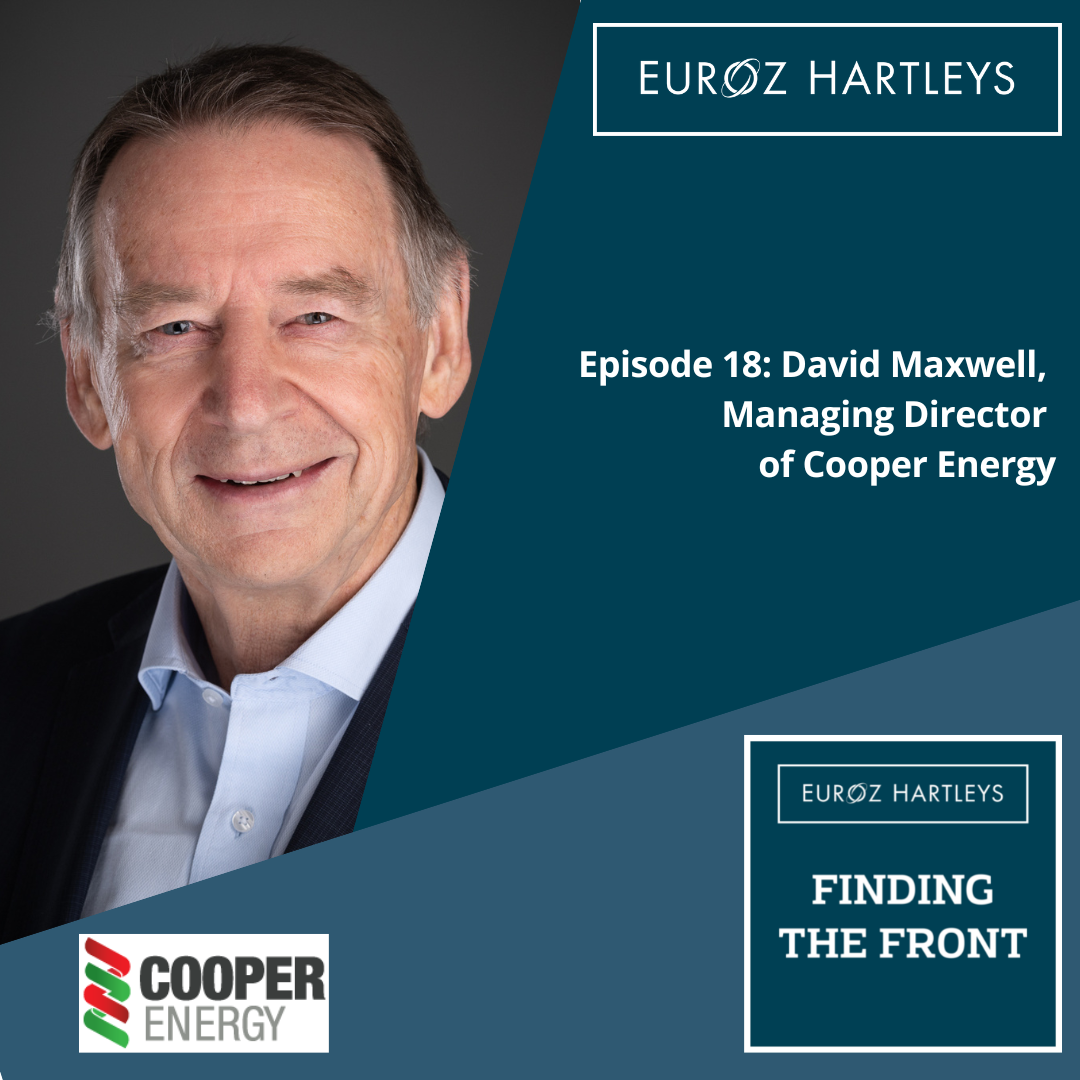 He shares with us his journey in the formative years of Woodside Energy which accumulated in him being appointed Director of the Gas and Marketing business unit and a member of the Woodside Executive Committee of just 5 people, which was responsible for the strategy, planning and management of this major Company. During his time with Woodside, David was awarded the Australian Gas Association Silver Flame Award for his significant contribution to the gas industry.
David was also a major part of the multinational oil and gas company BG Group, formerly known as British Gas, to build their Asia Pacific Liquid Natural Gas presence and to create a true global LNG business for the company, his rise and success at this company was outstanding, and he shares the challenges and opportunities that he was presented with.
David has been the Managing Director of Cooper Energy for more than 10 years.
In 2019 he was awarded Western Australia's prestigious John Doran Life Time Achievement Award for his contribution to the Australian Oil and Gas industry.
As is well known, there is uncertainty across the globe and here in Australia around the supply and cost of energy. David shares with us his career and has some captivating insights into the oil and gas industry including his views on the current situation surrounding a shortage of gas, particularly given Cooper Energy operate two gas hubs out of South Eastern Australia.
Never miss an insight
If you're not an existing Livewire subscriber you can sign up to get free access to investment ideas and strategies from Australia's leading investors.
And you can follow my profile to stay up to date with other wires as they're published – don't forget to give them a "like".
........
Disclaimer & Disclosure Euroz Hartleys Limited ('Euroz Hartleys') is the holder of an Australian Financial Services Licence (AFSL 230052) issued by the Australian Securities and Investments Commission ("ASIC") and is a participant of the Australian Securities Exchange Group ("ASX Group"), Cboe Australia Pty Ltd (Cboe) and the National Stock Exchange (NSX). Euroz Hartleys and its associates declare that they deal in securities as part of their securities business and consequently may have a relevant interest in the securities participating in the Euroz Hartleys "Finding the Front" Podcast interviews. This may include providing equity capital market services to their issuing company, hold a position in the securities, acting as principal or agent, or make a market therein. Euroz Hartleys declares that it may have acted as an underwriter, arranger, co-arranger or adviser in equity capital raisings, and will have received a fee for its services, for some of the companies that have participated in the Euroz Hartleys "Finding the Front" podcast during the last 12 months. The Euroz Hartleys "Finding the Front" Podcast is general information only. Nothing in the Euroz Hartleys "Finding the Front" Podcast shall be construed as a solicitation to buy or sell a security, or to engage in or refrain from engaging in any transaction. The general advice warning applies in any case that all investors, before making any investment decisions, they should consult their qualified, licensed investment or financial adviser in order to ascertain whether the investment decision (if any) is appropriate, having regard to their investment objectives, financial situation and particular needs. Euroz Hartleys believes that the information contained and discussed within the Euroz Hartleys "Finding the Front" Podcast is correct at the time of compilation, however we make no representation or warranty that it is accurate, complete, reliable or up to date, nor do we accept any obligation to correct or update the opinions in it. The opinions expressed are subject to change without notice. No member of Euroz Hartleys accepts any liability whatsoever for any direct, indirect, consequential or other loss arising from any use of this material. We cannot guarantee that the integrity of this communication has been maintained, is free from errors, virus interception or interference.