Fund in Focus: Schroder Absolute Return Income (Managed Fund) Chi-X code: PAYS
---
We know that low cash rates and bond yields have made accessing income increasingly challenging. As a result, investors are going further up the risk spectrum to buy assets with higher yields. We believe that when investing for income it's also important to ensure you have a strong focus on managing risk, particularly in the late stage of the investment cycle.
The Schroder Absolute Return Income (Managed Fund), Chi-X code: PAYS is an actively managed fixed income exchange traded fund (ETF) that aims to help investors strengthen the defensive allocation within their portfolios by boosting income, while seeking to protect capital.
PAYS provides global diversification across fixed income markets – across sectors, geographies and currencies and has a track record of delivering monthly income, currently 3.4% p.a.* (post-fees). It is competitively priced at 0.54% p.a. and is now easy to access via one trade.
In this Fund in Focus, Mihkel Kase – Fund Manager, Fixed Income shares the strategy behind PAYS and how it can fit into investment portfolios.
*as at 31 October 2019, past performance is not a reliable indicator of future performance. 
Learn more
For more details on how PAYS can boost income and strengthen the defensive allocation of investment portfolios, click contact below.
---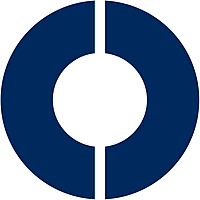 Established in 1961, Schroders in Australia is a wholly owned subsidiary of UK-listed Schroders plc. Based in Sydney, the business manages assets for institutional and wholesale clients across Australian equities, fixed income and multi-asset and...
Expertise