Future property plays from an industry insider
---
There are two key issues that are likely to shape real estate investors' returns over the coming decade: the future of the office and climate change. 
That's according to Resolution Capital's Andrew Parsons, who believes investors need to weigh up the short-term dynamics with longer-term secular trends to distinguish the winners and losers of the office and climate race. 
"

For us, it's about being disciplined in your approach, being curious, and not pretending that you've got all the answers. That's, I think, the hard part," he says.
It's this curiosity that has helped Parsons identify timberlands as an exciting area of exploration for the next decade, one that he believes to be still underappreciated by investors.
Timberlands sequester carbon from the atmosphere, while the cut timber stores carbon until it decays or is burnt. In fact, according to the World Resources Institute, the world's forests act as a "carbon sink," absorbing net 7.6 billion metric tonnes of CO2 per year.
Parsons also shares the experiences and reveals some of the mentors that have shaped the investor he is today. Plus, he also provides one word of advice for investors to help them on their pathway to secure wealth. 


Edited transcript
Ally Selby: What motivates you as an individual?
Andrew Parsons: I've come from a fairly humble background and there's an element of trying to prove myself in the big time – that's part of it. But over the years, I've also seen a lot of people do poorly from investing and I'm just trying to offer a good, solid, long-term strategy for investors.
Ally Selby: Tell me a little bit about your background and how it has shaped your investment philosophy.
Andrew Parsons: I found my way into the market when I took a year off university and ended up getting a very basic job at the stock exchange, as it was then the Sydney Stock Exchange. And then, fortuitously, I happened to find the right people who offered me a job in stockbroking. From there, it was a case of doing something that nobody else wanted to do, which was real estate. At the time, everybody wanted to do the really exciting stuff, which in those days was things like wine companies and technology was still an emerging area. 
I found my way into property, really enjoyed it and thought, "This is an area where I can see real change is coming," because it was just after the property crash of the early 1990s, and I could see that there was going to be a lot of change. So, I was in the right place at the wrong time, if you want to put it that way. 
And then I went to Lendlease Investment Management and from there, having learnt the stock market dynamics, I was fortunate at Lendlease to understand investment dynamics. We were exposed to a whole range of different external investment managers, some outstanding investment managers that then helped me understand investment better. And so, finding my way through some outstanding organizations helped give me a more rounded perspective of the world.
Ally Selby: Are there any mentors that were really pivotal during that journey?
Andrew Parsons: I've been very fortunate and had a number of influencers along the way, particularly the guy that first employed me in stockbroking, Lachlan Drummond. He was a terrific guide in terms of being very intellectual. During the interview process, he asked, "What do you like doing?" And he said everybody had been talking about all their trading and insider trading in those days. And I said, "I like having a beer." And he said, "Well, you answered it differently, and that was good enough."
But then after that, I'd have to say Peter Daly at Stockland and Dennis Boyd at Mirvac – who hung up on me one day when I was in stockbroking and said, "You'd better learn about what you're doing and then call me back." That was exactly the advice I needed at that time and it did make me think about what I was doing.
There's been a whole range of different people who have been there along the way. And you don't do anything or get anywhere by yourself. I've been very fortunate in the people I've worked with.
Ally Selby: What is one topic or investment theme that you and the team are spending the most time debating right now?
Andrew Parsons: There's been so much turmoil associated with the pandemic and so many different things about how we're going to emerge, such as the pent-up demand.
The changing office dynamic is very topical in real estate. At the moment, it's about looking at short-term dynamics versus long-term secular trends and trying to weigh those issues up. So that's, I think, a big topic of discussion among the team at the moment.
Ally Selby: Why do you think that's so important?
Andrew Parsons: In many respects, the pandemic has just accelerated changes. A lot of people have spoken about that issue, but there have also been other interesting nuances to understand.
Retail property, funnily enough, has in some ways been rejuvenated by the pandemic because it's forced real estate owners, retailers, and landlords to think about how to best serve customers. So funnily enough, retail in some respects has benefited because they've become fulfilment centres, not just the traditional retail concept.
Ally Selby: Has it changed the way that you invest?
Andrew Parsons: I'd like to think that it hasn't because you come up against these issues every so many years. But as long as we stick to our principles – and our principles are strong balance sheets, outstanding real estate, and aligned management – that should stay the course, quite frankly.
Ally Selby: Where do you think we are in the market cycle right now?
Andrew Parsons: The market is drunk with liquidity at the moment. It's had enormous amounts of government intervention and central bank intervention. So I don't know that I can honestly answer that. All I can say is that it's just an unusual set of circumstances and we're trying to come to grips with, as I say, the enduring impacts of all those different inputs, QE, low-interest rates, and there's a side of direct government intervention.
Ally Selby: What's the one investment topic or theme that you think investors have to get right to be successful over the coming decade?
Andrew Parsons: Everybody's fixated on climate change and zero carbon. I think that's an important area to understand, and to differentiate between what's greenwashing and what's reality. We're hearing more and more from investors that this is an issue.
And in terms of other things, we're thinking about the future of the office, what that means. For us, it's about being disciplined in your approach, being curious, and not pretending that you've got all the answers. That's, I think, the hard part. 
But for the next decade, climate change really is a critical issue. I think if we could try and perhaps refocus it away from the term 'climate change' to 'health', I think that's a better way of looking at it. 
If we can come to grips with those consequences, I believe that will lead to much better outcomes all around.
Ally Selby: What are some of the types of investments investors should look for in terms of playing that climate or health theme?
Andrew Parsons: Timber is an interesting one. There's a couple of timber REITs out there that we really think are pretty interesting because not only are they sequestering carbon or carbon sinks, they actually are effectively making carbon building materials because that timber captures the carbon, and then the tree is used to help in the building process. So I think that's a really exciting one for the next 10 years, and probably still underappreciated.
There's been an enormous increase in lumber prices – and there's a distinction between lumber price and timber price, believe it or not. The lumber is the cut timber. The lumber price has escalated dramatically, but the timber price, the log price, has actually stayed quite low. And the reason for that is around the disruption caused by things like COVID-19 and lockdowns. So I think the timber log price will be an exciting area for the next decade, quite frankly.
Ally Selby: And finally, what's one practical tip for investors to help them be more successful?
Andrew Parsons: There's more than one way to skin a cat. And what I mean by that is that I don't think it's right for anybody to be too prescriptive. I think you've got to find a style and an objective of what you're trying to achieve from your investing. If you want to gamble and try to pick the next Google, Amazon or Apple, so you should. But for every one of those, I can tell you this: it's very good that the market picks the winners and forgets the 50,000 or 100,000 that fail. If that's what you want to do, be realistic, but also as I say, there are other ways of investing for the long-term, which provide a more secure path to wealth. And that's the way we look at it.


---
........
Livewire gives readers access to information and educational content provided by financial services professionals and companies ("Livewire Contributors"). Livewire does not operate under an Australian financial services licence and relies on the exemption available under section 911A(2)(eb) of the Corporations Act 2001 (Cth) in respect of any advice given. Any advice on this site is general in nature and does not take into consideration your objectives, financial situation or needs. Before making a decision please consider these and any relevant Product Disclosure Statement. Livewire has commercial relationships with some Livewire Contributors.
---

Follow Livewire Exclusive's wires
---
---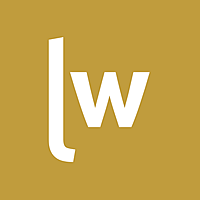 Livewire Exclusive brings you exclusive content from a wide range of leading fund managers and investment professionals.
Expertise