Get ready to buy the dip in Santos
---
Sentiment towards Santos has improved a great deal recently. The company has reduced costs and the price of oil seems to have stabilised for now. The interim update in August even managed to beat expectations.
We looked at Santos a couple of times in the last few months, noting the bullish nature of the chart. The rally in the last few weeks further confirms our view. It now becomes clear that the stock has much more upside from here and that short-term weakness is going to be a buying opportunity. Let's take another look at the Santos chart and determine where it can trade to.
From the low in January 2016, Santos made a quick rally, reaching over $5 in August of that year. It then eased back for nearly 12 months, creating a large 3-wave decline to form a "higher low". Santos finally broke the downtrend in late August on high volume. This means that Santos should continue rally higher over the next several months. In terms of a target, it is likely to make a move equal in size to the rally from early 2016. That is, we could see it head towards $5.50. Traders should look to exit if the stock moves back under the downtrend line. In terms of an entry point from here, I would be looking for a retracement back towards $3.70.
Any advice is general only. Fairmont Equities uniquely combines both fundamental and technical analysis. Visit our website and get our free newsletter. Join the thousands of investors that receive our analysis and educational articles every week.
---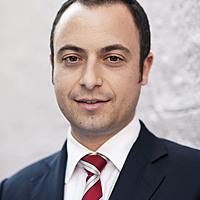 Managing Director
Fairmont Equities
Michael Gable is managing director of Fairmont Equities. We are a small boutique advisory that uniquely combines both fundamental and technical analysis. As a result, our analysis is featured regularly in the finance media such as the Australian...
Expertise
No areas of expertise