Global Logistics Ripe for Disruption
---
In today's world, consumers can purchase seasonal products all year round thanks to efficient global logistics networks. There is always a part of the world in the appropriate season for growing fruit which can be picked, packed and quickly transported to be sold fresh and ripening anywhere there is sufficient demand.
The global logistics industry comprises of businesses that transport goods by road, air and sea. Planes and ships travel from port-to-port, thereafter cargo is transported across land by rail or road. Goods often spend time in warehouses, either being consolidated prior to shipping or towards the end of the journey, being delivered into the supply chain that ultimately reaches the end consumer. From producer to consumer, the logistics value chain is fragmented with many global players and even more local players. Beyond timeliness, it is difficult for companies to add additional and unique value in this competitive industry.
Freight Forwarding Companies
At the beginning of the year we identified a global logistics company which appeared to have a market valuation which contradicted both our perception of its future prospects and that of consensus analyst expectations. Swiss company Panalpina (PWTN) operates an asset-light business model. As a so-called "Freight Forwarder" it matches producers, distributors and retailers with their air, sea and land-based logistical requirements, contracting capacity from the transport asset owners and providing added-value by completing all of the bureaucracy and formalities that are involved in moving goods across international borders. It levies a "surcharge" for its services which it adds to the cost of the third-party capacity that it sources.
Panalpina has two listed peers, DSV and Kuehne & Nagel (KNIN), both of which are global and offer air and ocean forwarding services. All three companies offer additional logistics solutions such as specialised warehousing, however, unlike its two peers, Panalpina does not own and operate a truck fleet. These three companies have similar business mixes and comparable financial reporting such that they can be considered good benchmarks for each other.
Our initial investment thesis was that consensus expectations for Panalpina's 2016 results looked overly optimistic, expecting only a mild contraction (3%) in Q4 revenue growth, a considerable improvement relative to previous quarters which had been consistently contracting at between 10-15%. Longer term consensus for the whole industry was that growth would return to 4%, a multiple of global GDP growth, an industry "rule of thumb" that we think is no longer valid. Broad market pricing and volume trends suggested that both scenarios were unlikely outcomes.
Comparison of Panalpina's margins also gave us cause for concern. In both air and ocean freight, the Company has been earning a consistently lower gross margin than its peers which would suggest less "value-added" or a more commoditised service offering, as illustrated:
Figure 1 and 2 – Panalpina's ocean and air freight gross margins versus peers
*Twenty-Foot Equivalent unit (TEU): industry standard unit of cargo.
Source: Company, Team Analysis
Comparing operating profit per business line is not possible as DSV does not report the profitability of its air and ocean freight businesses separately. On a combined basis, however, Panalpina is consistently less profitable than its peers, as follows:
Figure 3 – Panalpina's ocean and air freight EBIT margin versus peers
Source: Company, Team Analysis
Our analysis suggests that this is at least in part due to an expensive roll-out of a new SAP-based technology platform which was started six years ago. It is already two years overdue and will not be completed for another two years. Besides the risk that this platform is obsolete before it is completed we suspect that the future recovery of IT costs will be much less than analysts expect and certainly insufficient to explain the relative margin difference.
Technology Disruption Reaching into Global Trade Lanes
Pricing in both air and ocean freight have been on downward trends for the last seven years, making it ever harder for freight forwarders to maintain their surcharges – just keeping these constant results in a greater gross margin which will be clear to their clients! Most of a forwarder's cost basis is fixed in the medium-term (employees) therefore falling surcharges result in lower profits until the company adjusts its cost-base accordingly.
We believe that pricing pressures are structural, and as such will likely increase as technology further improves price transparency, an assertion confirmed by recent presentations by technology companies such as iContainers and Freightos both of whom are clear "disruptors" of the old pricing regimes in this industry.
Having changed the face of retail, arch-disruptor Amazon is deepening its involvement in the supply chain, owning aviation and trucking assets. Asset owners such as Maersk, the largest container shipper, are not standing still either. In this case working with IBM on the application of blockchain technology to simplify and add security to the flow of information related to the movement of goods through the supply chain. Maersk has also teamed up with Alibaba to offer a tool which bypasses freight forwarders completely.
Panalpina looked like a good candidate for short-selling – overly optimistic expectations with a short-term catalyst for share price weakness. To date, our prognosis has been correct. After two profit warnings, the Company's share price has not fallen as much as future earnings expectations, implying that its market valuation has actually increased in PER terms!
The Cloud is Darkening Future Profitability
Longer-term, we believe that disruption will continue to pressure the margins Panalpina can charge its clients which in turn will lead to even lower profitability unless its cost base can be rationalised. With the cost of employees being at least twice the total of all other operating costs perhaps the Company should offer coding classes, and if productivity increases are not forthcoming,  the inevitable severance packages.

For further insights from Morphic Asset Management, please visit our website
---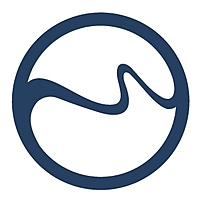 Morphic is a Sydney-based investment manager that has a strong record for delivering high risk-adjusted returns from investing in global equities in a way that doesn't harm the environment, society or people.
Expertise