Gold prices have continued their march higher in the last 24 hours, currently trading near USD $1355oz. Silver has also rallied, continuing the impressive run in precious metal prices which dates back to mid December 2017, with gold and silver up 9% and 12% respectively in this current rally.
The proximate cause of the overnight move was the "a weaker dollar is good for us" commentary from US Treasury Secretary Steven Mnuchin, with gold in USD now having moved beyond important resistance levels near USD $1345oz. This level should now act as support on any pullbacks, though this current move could well see the yellow metal power back toward the highs of July 2016, when it was trading closer to USD $1375oz.
Australian dollar returns have been hindered by the strength in local currency, which continues to hold above USD $0.80, with gold and silver in AUD pushing up toward (but not yet reaching) $1700oz and $22oz respectively.
Longer-term, the charts look very supportive for the yellow metal, with what looks like a reverse head and shoulders that has taken years to carve out fairly visible when looking at gold over a 10 year timeframe.
Indeed its looking more and more likely that the gold bear market did indeed end in late 2015, even if this current bull cycle remains in stealth mode, with investors happy to stick with higher allocations to risk assets.
More on the latest gold moves, plus a review of the World Gold Councils recent report; "The relevance of gold as a strategic asset" can be found here. 
---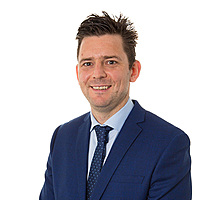 Gold bull since early 2000. Have spent +20yrs working in investment analytics, research & portfolio construction. Author of two books on investing in gold and the causes of the GFC. Lover of markets, competition & technology
Expertise