Google preparing to split?
---
Investors will love the change of name by Google, not because of they prefer 'Alphabet' but because it's as good a signal of major corporate restructuring as hiring an investment bank to run a sale process.
The story goes like this. Google has long been (under)valued as a very profitable search engine, with a lot of other very hard to value businesses that don't make any money at all. And for more than a year, it has been clear that Larry Page wants to pursue these other projects more than he wants to be a senior executive of a search company.
So every investment analyst worth his salt will be beavering away trying to work out what Google might be worth in a break-up. Don't forget as well as search, Google is the largest video server in the world (YouTube), the most popular browser in the world (Chrome), the most popular email service in the world (Gmail) and the largest mobile operating system through Android. And how about its cloud business, along with its office suite? All of this is before we get into thinking about its stake in Uber, its purchase of Nest, the autonomous car project, the rollout of connectivity balloons to less developed countries to provide internet access, the US fibre project etc. 
The market liked it (stock was up 6% in after-market trade) - there is even talk that the company could be preparing itself for an ebay-like split. In Google's case, the easiest way to get a fix on which projects will work from those which are pure fantasy is to provide separate balance sheets and reporting lines for all of them, because truthfully, there aren't a lot of synergies between many of these, and almost no numbers for any of them that are public - hence the absence of a sum of the parts analysis on the company. We can expect that to change very soon – there will be a lot of discussion on the value of various divisions, most likely accompanied by a rising stock price.  Read more about the unprecedented pressure on companies to change at (VIEW LINK)
---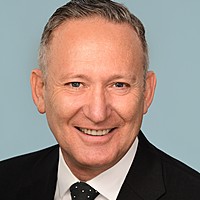 CIO of Loftus Peak, a specialist global fund manager with a track record of successful investment in some of the world's fastest-growing listed businesses.
Expertise