Governance of technology and COVID-19
---
The global response to COVID-19 has been nothing short of a technological revolution in the healthcare sector. Perhaps most remarkable has been the speed with which innovations in these technologies have come about, pointing to the scale of human ingenuity.
These 'wins' are important to recognise as we continue to face the ongoing COVID-19 pandemic, especially where technological developments have also provided a response to existing global challenges. For example, net-zero carbon commitments now cover more than two-thirds of the global economy as governments look to rebuild national economies. However, significant challenges have also emerged surrounding the governance and ethics in the adoption and use of new technologies.
Global vaccine rollout
With only a few countries are capable of manufacturing vaccines on their own, effective global governance of the equitable distribution of the vaccine has been lacking. Indeed, national self-interests have come to the fore. This means that where you live has become the most important determinant of vaccine accessibility. Ethics aside, certain other consequences are now becoming apparent, such as the emergence of new virus mutations that are hindering efforts to control the pandemic.
Equitable distribution has been a challenge at a national level too. The United States Centers for Disease Control and Prevention (CDC) indicates that Hispanic and black Americans are receiving vaccinations at a significantly slower rate than white Americans, despite being almost twice as likely to die from COVID-19. Technological advances alone are not expected to overcome these geopolitical factors or structural biases. And so, without good governance, the impact of the vaccine rollout may be undermined with negative impacts exacerbated for those who are already vulnerable.
The 'infodemic'
The spread of misinformation has also significantly threatened global public health during the pandemic. Social media platforms and messaging apps, such as Facebook, Twitter and WhatsApp, have been key enablers of the spread of false information. Despite this obvious governance failure, some have prospered, with Facebook seeing a 39% rise in advertising impressions in Q1 2020.
It is both saddening and frustrating to see the technology that has helped such platforms become so successful has also enabled large negative impacts on society. Especially where the same technology has the potential to help in the fight against infections, as demonstrated by the successful contact-tracing programs in South Korea, Vietnam, Japan, and Taiwan.
Unintended environmental consequences
The sight of discarded facemasks has become commonplace around cities. It is therefore little surprise that the environmental impact of personal protective equipment (PPE) waste is receiving growing attention. Protection is, of course, a priority. However, it is also adding to the carbon burden.
The healthcare sector has been amongst the fastest-growing during the pandemic and PPE is not the only by-product generated. The use of vials, syringes, and cartridges has also increased. Healthcare, alongside fast-moving consumer goods (FMCG) and e-commerce, has significantly contributed to an increase in the size of the global plastic packaging market which has a projected compound annual growth rate of 5.5%, mostly in response to COVID-19.
Good governance in times of crisis
The thematic nature of WHEB's positive impact strategy means that we have little or no exposure to certain sectors, including the mega-cap consumer technology names. Our approach also results in overweight in health and industrials. As a result, the strategy is not directly exposed to some of the major governance issues outlined above, such as the infodemic enabled by the social media firms which often find their way into many 'green' funds. Nevertheless, we remain acutely aware of the risk that poor governance will significantly undermine progress by positively impactful companies held in the strategy, harming sustainability outcomes, and investors' returns.
As we have previously written, environmental, social and governance (ESG) research is essential to our understanding of the fundamental quality of a business. We integrate robust sustainability and financial analysis of companies at every stage of our analytical process. Additionally, as long-term investors, we take stewardship seriously, and engagement and voting are both an output of and input into our investment process.
As the pandemic has unfolded, we have scrutinised reactions from companies in the portfolio, particularly focusing on the pharmaceutical sector. WHEB has been pleased to see how companies such as Hikma, which supplies 11 out of the 13 most widely used injectable medicines needed to treat COVID-19 patients, have worked to ensure that resources remained available across the industry.
Beyond this, through our support to industry initiatives such as the Institutional Investors Group on Climate change (IIGCC), WHEB has actively championed public policy issues including urging the UK Government to deliver a clean and just recovery from the pandemic.
There is no doubt that the pandemic has accelerated the deployment of a variety of healthcare technologies that would otherwise have taken many years to achieve scale. The pace of vaccine development and the magnitude of successful vaccinations are perhaps the most remarkable. But for these advances to achieve their full potential, good governance remains an essential foundation.
---
Read more about Pengana's WHEB Sustainable Impact Fund, or join us for an upcoming webinar on the charge of impact investing HERE

Never miss an insight
Enjoy this wire? Hit the 'like' button to let us know. Stay up to date with my content by hitting the 'follow' button below and you'll be notified every time I post a wire. Not already a Livewire member? Sign up today to get free access to investment ideas and strategies from Australia's leading investors.
........
Pengana Capital Limited (ABN 30 103 800 568, AFSL 226566) is the issuer of units in the Pengana WHEB Sustainable Impact Fund (ARSN 121 915 526). A product disclosure statement for this fund is available and can be obtained from our distribution team. A person should consider the product disclosure statement carefully and consult with their financial adviser before deciding whether to acquire or to continue to hold, or making any other decision in respect of, the units in the Fund. This report was prepared by Pengana and does not contain any investment recommendations or investment advice. This report has been prepared without taking account of any person's objectives, financial situation, or needs. Therefore, before acting on any information contained within this report a person should consider the appropriateness of the information, having regard to their objectives, financial situation, and needs. Neither Pengana nor its related entities, directors, or officers guarantees the performance of, or the repayment of capital or income invested in, the Fund.
---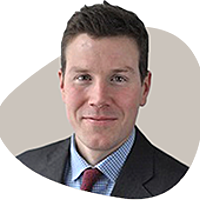 Pengana WHEB Sustainable Impact Fund, Fund Manager
Pengana Capital Group
Ted is the Fund Manager for the Pengana WHEB Sustainable Impact Fund and helped to found WHEB Asset Management in 2009.
Expertise