Goyder closes in on hat-trick with NT uranium hunt
---
With the Chalice and Liontown discoveries under his belt, and the top Diggers award to boot, Tim Goyder is threatening to strike it rich again. Plus, $17m Bellavista calls in a second rig after seeing core from the first two holes at its Brumby zinc-silver-lead project in WA.
Lots of awards are given out at the annual Diggers & Dealers bash in Kalgoorlie but there is one that stands above the rest – the GJ Stokes Memorial Award.
It is named in honour of Geoff Stokes who started the D & D ball rolling back in 1992 in the front bar of the Palace Hotel, and it is awarded to someone who has made a significant and lasting contribution to the mining industry.
This year's winner was Tim Goyder, the farmer-come-driller, come long-time backer of junior exploration companies.
It was well deserved too given the stellar performance in the past couple of years of two companies in the Goyder stable, Chalice (CHN) and Liontown (LTR).
For many years, both were in struggle town like any other junior. But then along came the Julimar nickel-copper-PGE discovery by Chalice and the Kathleen Valley lithium discovery by Liontown.
Chalice now has a market cap of $1.82 billion while Liontown has taken off to $3.77 billion. So they are not so junior anymore.
What is not well known is that it was another company in Goyder's stable, DevEx (DEV), of which he is chairman and 17.8% shareholder, which gave birth to Chalice and Liontown in times gone by.
DevEx is a resolute explorer in the Goyder mould. Trading at 39c for a market cap of $124m, it is not exactly your average junior. But it has yet to crack the big times like its Chalice and Liontown offspring.
DevEx managing director Brendan Bradley put it like this during the week: "All of the kids have grown up and are driving Ferraris and we are still working hard!''
It is working hard across three key project areas – a hunt for a Julimar-style discovery to the north of the Chalice find, a hunt for a gold-copper porphyry system in NSW, and a hunt for high-grade uranium in the Northern Territory around the historic Nabarlek mine.
Nabarlek:
It has been the high-grade uranium hunt that has been moving the dial for DeVex in recent days, with the stock moving from 30c to 39c in response to drilling around Nabarlek returning some very high-grade hits.
Drilling at the Nabarlek South prospect returned a 10.7m hit from 123.4m that was interpreted to be grading 1.2% uranium equivalent using downhole gamma readings, including a 3.2m intersection grading a spectacular 3.05% equivalent.
A hole at the North Buffalo prospect returned a 9.1m intersection from 50.5m grading 0.15% uranium equivalent, including 0.4m grading 0.8% uranium equivalent.
In an industry that usually talks in parts per million mineralisation and payable in pounds, the use of percentages goes to the high-grade nature of the prospects.
The Nabarlek South hit extended known high-grade mineralisation 25m down-dip. Doesn't sound like much but in the context of the historic Nabarlek deposit mined in the 1970s, it actually means a lot.
Nabarlek has a special place in the history of uranium mining in Australia. Discovered in 1970 by Queensland Mines, Nabarlek got a whole chapter to itself in the long-forgotten Rae Inquiry into insider trading which was rampant at the time.
But that's another story. Today's interest is in Nabarlek's status as one of the highest grade uranium deposits ever mined. It produced 24 million pounds from less than 800,000 tonnes of ore grading a spectacular 1.84% uranium.
Mining of the two shallow lenses of mineralisation took all of four months although processing was spread over eight years because at the time there were issues with selling uranium to France, the contracted buyer which had a habit back then of nuclear bomb testing in the Pacific.
If it were being mined and processed at today's uranium price, the 24m/lbs would generate around $A1.6 billion in revenue. It shouldn't be done but what the heck – it would be like having 640,000 ounces of gold sitting on the pad within four months.
It is remarkable stuff. The two high grade lenses mined were no more than 30m and 75m each in length, which is why DevEx coming up with a 25m down dip extension at Nabarlek South is kind of interesting.
Nabarlek itself was super, super sweet. Finding some more high-grade lenses is what the DevEx hunt is all about.
It is not alone, with ASX-listed Alligator Energy (AGE) and Deep Yellow (DYL), after the recent conclusion of its merger with Vimy (VMY), also targeting high-grade uranium within what is known as the Alligator Rivers Uranium Field.
The ARUP is best known in the modern era for the now mined-out Ranger mine of Rio Tinto's listed subsidiary Energy Resources of Australia (ERA), and it is the Australian equivalent of Canada's Athabasca Basin with its unconformity-hosted uranium deposits.
Despite the ARUP's high-grade uranium mineralisation, the region has not been an exploration hotspot for decades. But the work of DeVex and its peers means it is back on the radar for investors, as DevEx's run from 30c to 39c in quick fashion demonstrates.
There is a lot more drilling to do before it can be said DevEx is on to another Nabarlek. To that end, it will soon roll up a second rig to begin fan-drilling around the high-grade hit at Nabarlek South, as well as more drilling at North Buffalo.
Bellavista (BVR):
The backers of the $6.5m IPO of Bellavista (BVR) in May – including Bellevue's (BGL) Steve Parsons and Capricorn's (CMM) Mark Clark with 10% each - should be happy with their lot in what has been a tough market for IPOs of any description.
The 20c shares from the IPO are trading at 25c for a market cap of $17m as interest builds in the maiden drilling program at Bellavista's flagship SEDEX-style Brumby zinc-silver-lead prospect, one of a number of different mineralisation styles it is chasing along a 130km-long corridor in the Edmund Basin 130km south-west of Newman.
As mentioned here at the time of the IPO, the Edmund Basin is coming into its own with the development of Galena Mining's (G1A) Abra lead-silver mine some 30km south of Bellavista's ground and the recent move by Canadian big boy Teck to take up a big tenement package about 20km to the north.
The Brumby prospect was drilled by CRA/Rio Tinto back in the 1990s and returned broad intersections over a prospective horizon said to extend over at least 30sqkm. Historic drill results included 29m at 1.3% zinc, 0.22% copper and 24.5g/t silver.
Bellavista Resources has just completed the first two broadly spaced diamond drill holes at Brumby, with the third underway. Assay results from the first two holes are pending but Bellavista is happy enough with what it saw in the core to immediately order up a second drill rig.
The decision to expedite drilling "reflects our belief in the strong potential and sheer scale of Brumby, our desire to expand the mineralised footprint and vector in on higher-grade areas as rapidly as possible," the company said.
Interesting stuff for a $17m market cap explorer.
---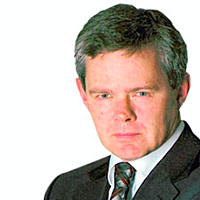 Principal
Independent Journalist
One of Australia's leading business journalists, Barry FitzGerald, highlights the issues, opportunities and challenges for small and mid-cap resources stocks, and most recently penned his column for The Australian newspaper.
Expertise