The trend line is unmistakable: environmental, social and governance investing (ESG) is big—and growing. Between 2017 and 2019, ESG investing grew by more than a third, to US$30+ trillion, over a quarter of the world's professionally managed assets.1 Some estimates say it could reach $50 trillion over the next two decades.2
The SPDR® S&P®/ASX 200 ESG Fund (Ticker: E200) – with management costs of just 13 basis points per annum – is a sustainable alternative to the S&P/ASX 200 Index.
E200 provides investors with access to improved ESG characteristics while aiming to achieve a risk and return profile comparable to the S&P/ASX 200 Index.
Learn more about E200, and put socially responsible investing into action. 
Footnotes
1State Street Global Advisors. "Into the Mainstream: ESG at the Tipping Point." November 2019.
2(VIEW LINK). "Your complete guide to investing with a conscience, a $30 trillion market just getting started." December 14, 2019.
---

Follow Livewire Exclusive's wires
---
---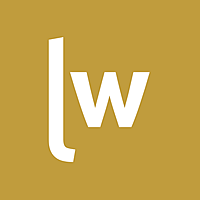 Livewire Exclusive brings you exclusive content from a wide range of leading fund managers and investment professionals.
Expertise