H2Ocean Limited: An opportunity to invest in fintech through a LIC structure
---
H2Ocean Limited is a venture company seeking to list on the ASX via an IPO aimed at raising up to $110m. The company will provide exposure to a portfolio of early and growth stage private fintech ventures, an area not typically accessible to retail investors. It will be the only dedicated fintech private equity fund listed on the ASX and offers some unique features, such as the opportunity to become a member of the Private Syndicate for those investors that subscribe to shares through the IPO. Given the nature of the investments, returns are expected to be primarily capital in nature. Independent Investment Research (IIR) has assigned H2Ocean Limited a Recommended rating. Refer to our full report for detailed analysis of the IPO.
---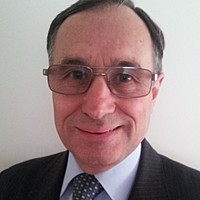 Independent Investment Research
Peter has 35 years' experience in the banking and finance industry, including 15 years as an equities analyst. Peter was a sector head in the equities research team at Morningstar with a focus on consumer and industrial companies.
Expertise