Has Australia's luck run out?
---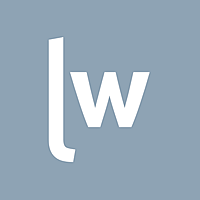 Matt Barrie, the CEO of Freelancer said in an essay this week: "For over a quarter of a century our economy mostly grew because of dumb luck. Luck because our country is relatively large and abundant in natural resources, resources that have been in huge demand from a close neighbor." He goes on to say that: "The Australian economy has grown through a property bubble inflating on top of a mining bubble, built on top of a commodities bubble, driven by a China bubble".

With domestic policy currently paralyzed, the housing market cooling down and Central Banks beginning to unwind their balance sheets there is a lot of uncertainty to where markets will head next. Here, Matt provides a compelling case as to why Australia's economy is set up to fail.
Below, we share the key ideas and quotes from his 20 000 word essay.

 
Record low rates and QE has blown markets out of control without supporting fundamentals
"In China, QE was used to buy government bonds which were used to finance infrastructure projects such as overpriced apartment blocks, the construction of which has underpinned China's "miracle" economy. Since nobody in China could actually afford these apartments, QE was lent to local government agencies to buy these empty flats. Of course this then led to a tsunami of Chinese hot money fleeing the country and blowing real estate bubbles from Vancouver to Auckland as it sought more affordable property in cities whose air, food and water didn't kill you."
Australian governments have achieved economic growth by blowing a property bubble on a scale like no other and it's not sustainable
"In 2016, 67% of Australia's GDP growth came from the cities of Sydney and Melbourne where both State and Federal governments have done everything they can to fuel a runaway housing market. The small area from the Sydney CBD to Macquarie Park is in the middle of apartment building frenzy, alone contributing 24% of the country's entire GDP growth for 2016"
"Today residential property as an asset class is four times larger than the share market. It's illiquid, and the $1.5 trillion of leverage is roughly equivalent in size to the entire market capitalisation of the ASX 200. Any time there is illiquidity and leverage, there is a recipe for disaster. When prices move south, equity is rapidly wiped out precipitating panic selling into a free-fall market with no bids to hit."
Australia's biggest exports are growing in a shrinking pie
"Coal consumption in China has dropped three years in a row, and in January 2017, 100 coal fired power plants were cancelled. China has announced that it is spending a whopping $360 billion on renewables through 2020, and this year is implementing the world's biggest cap-and-trade carbon market to curb emissions."
"Blind to the reality of this situation, Australia is ramping up coal production while China commits to ending coal imports in the very near future in what can only be described as a last-ditch "dig it up now, or never" situation."
"Mining, which used to be 19% of GDP, is now 7% and falling. Mining has fallen to the sixth largest industry in the country. Even combined with agriculture the total is now only 10% of GDP."
The government has become addicted to taxing you
"If you look at the budget, about the only thing going up in terms of revenue for the federal government are taxes on you having a good time- taxes on beer, wine, spirits, luxury cars, cigarettes and the like. "
"In the federal budget forecasts, taxes on cigarettes is the only thing practically floating the federal government's finances other than wishful thinking in forward projections. Which is, of course, some other future administration's problem."
Australia's economy needs to shift from the Stone Age, literally
"With our lack of future proof industries and exports, our economy is completely stuffed. And it's only going to get worse unless we make a major transformation of the Australian economy."
"Australia's GDP of $1.6 trillion is 69% services. Our "economic miracle" of GDP growth comes from digging rocks out of the ground, shipping the by-products of dead fossils, and stuff we grow. Combined, the three industries now contribute just 12% of GDP thanks to the global collapse in commodities prices."
"When the NSW government proposes to build a 14 kilometer tunnel to Manly, it's costed at $14 billion dollars. That's $1 million dollars per metre just to build. At $14 billion, that's about the same price Gotthard tunnel cost, which is the deepest and longest tunnel in the world which goes for 57 kilometers under the Swiss Alps, 2.3 km below the surface of the mountains above and through 73 different kinds of rock at temperatures of up to 46 degrees. Yet a tunnel to Manly costs New South Wales the same price."
If you enjoyed this summary, you can read the full essay here.
Never miss an update
Enjoy this wire? Hit the 'like' button to let us know. Stay up to date with my current content by
following me
below and you'll be notified every time I post a wire
Welcome to Livewire, Australia's most trusted source of investment insights and analysis.
---
To continue reading this wire and get unlimited access to Livewire, join for free now and become a more informed and confident investor.
---
---
Livewire News brings you a wide range of financial insights with a focus on Global Macro, Fixed Income, Currencies and Commodities.
---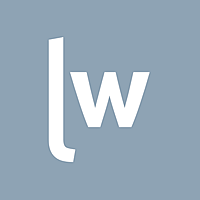 Livewire News brings you a wide range of financial insights with a focus on Global Macro, Fixed Income, Currencies and Commodities.
Expertise
No areas of expertise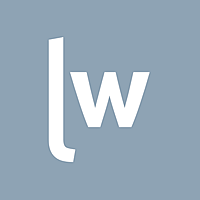 Livewire News brings you a wide range of financial insights with a focus on Global Macro, Fixed Income, Currencies and Commodities.
Expertise
No areas of expertise