Headwinds building for LNG ltd?
---
Over a year ago we wrote that we were intrigued with the rapid share price appreciation of LNG Limited (see our original wire here: (VIEW LINK) ). We note the following developments since that time: 1) Failure to sign a binding EPC contract originally targeted for Q4 2014; 2) Failure to sign binding tolling agreements for at least 6 mtpa of Magnolia capacity; 3) Failure to achieve financial close in mid-2015; 4) The WTI crude price is down almost 50%; 5) The deferral of LNG projects by both BG and Excelerate Energy, with the latter citing lack of buyer demand. We continue to watch this story with interest. Disclaimer: Totus have a position in LNG.
---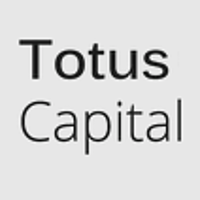 Australian Equities
Totus Capital
Totus Capital is a Sydney based absolute return manager founded in 2012. The Totus Alpha Fund uses a concentrated long short investment strategy focused on developed market equities, commodities and related derivative instruments.
Expertise