Healthscope talk of the town again
---
Healthscope (HSO.ASX) has found itself talk of the town again after it received its second non-binding approach from a consortium led by BGH Capital.
With the bid described by the Healthscope board as "substantially the same", the discount observed in the share price relative to the offer headline price reflects a market uncertain about whether the transaction will complete under the existing terms.
Does it stack up?
So how does the bid stack up, and why has BGH felt confident enough to submit an offer substantially similar to the one that was knocked back by the Healthscope board only a few months ago?
The initial bid itself is non-binding, and drawing similarities to our commentary on the recently announced MYOB Group Limited (MYO.ASX) transaction, initial proposals of this nature generally favour the bidder over the target and its shareholders.
A key differentiator this time around is that this is BGH's second approach and goes some way to establishing its intent beyond a bit of tyre kicking. With AustralianSuper once again coming along for the ride, major shareholder Ellerston Capital has indicated that it would be supportive of BGH's proposal at the indicative price of $2.36. A significant portion of the register is now angling for Healthscope's board to allow BGH due diligence, and will likely not be so easy to bat away this time.
In the months after denying both BGH and Brookfield due diligence after the first round of approaches, the HSO share price has come under pressure through a combination of challenging market conditions and the dissipation of a corporate activity premium.
The imminent launch of the new Northern Beaches hospital in a period of particularly weak hospital volumes, the as yet incomplete search for a co-investor in a mooted unlisted property trust divestment, and an upcoming annual meeting that includes voting on the re-election of directors has put the board under substantially more pressure to engage BGH second time around.
BGH seem keen to secure the company, and while it does appear to be a low point in its earnings cycle, we think BGH will at the very least be afforded the chance to conduct due diligence.
The deal structure is somewhat unique (the similar proposal for Navitas (NVT.ASX) by the same consortium not-withstanding) in that AustralianSuper have agreed to accept BGH's offer regardless of whether a superior offer is on the table or not.
This puts BGH at a distinct advantage ahead of any competition in that it wields enough control to make life difficult for another competing party. We would normally consider a reduced potential for a competing proposal in a situation like this, however, the BGH/AustralianSuper arrangement did not previously prevent Brookfield from throwing its hat in the ring at a conditional price of $2.50 per share; a considerable premium to Healthscope's recent low of $1.80.
As always, we remain wary of non-binding, conditional, indicative proposals, particularly from private equity bidders, and this situation is no different.
The increased conditionality of the proposal surrounding the group's earning guidance means that we are not buyers around these levels, however, we will be monitoring the situation closely should the price fall and a more favourable risk vs. reward scenario presents itself.
---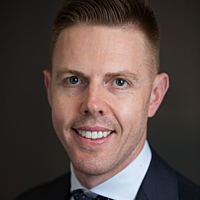 Chief Investment Officer and Managing Director
Harvest Lane Asset Management
Established by Luke and his partners in 2013, Harvest Lane seeks to generate superior, risk-adjusted returns regardless of prevailing market conditions with a particular focus on 'corporate events', including mergers and acquisitions.