Highlights from the 2019 Berkshire meeting
---
Over the weekend Omaha again became the centre of capitalism. Tens of thousands of shareholders from around the globe on Saturday for the annual meeting of Warren Buffett's Berkshire Hathaway.
The biggest draw was again the marathon question-and-answer session with Mr. Buffett and Charles T. Munger, Berkshire's vice chairman, about everything from the conglomerate's business to the economy to politics and whatever else crossed their minds.
Here are some highlights :
The meeting kicked off with Buffett delving into the current state of Berkshire and its recent performance. First and foremost, Buffett decried a new accounting rule that has been making a mess of Berkshire's net earnings. Specifically, the rule force companies to mark-to-market the value of their stock portfolios. And Berkshire's portfolio is massive, which has caused wild swings in earnings.
"The bottom line figures are going be totally capricious," he said. "What I worry about is the interpretation...I just hope nobody gets misled." That said, Berkshire reported modest growth in its quarterly operating earnings.
Second, Buffett and Munger addressed stock buybacks. During the first quarter, Berkshire repurchased $1.7 billion worth of class A and B shares. This comes as the M&A options remain unattractive.
"We're going to probably be more liberal when it comes to repurchasing shares," Munger said.
"In the years ahead, we hope to move much of our excess liquidity into businesses that Berkshire will permanently own," Buffett said in his 2018 letter to shareholders. "The immediate prospects for that, however, are not good: Prices are sky-high for businesses possessing decent long-term prospects."
For now, Berkshire's cash hoard continues to grow. As of the end of Q1, the company was sitting on $114.2 billion, up from $111.9 billion at the end of Q4.
"We are certainly willing to spend $100 billion [on buybacks]," Buffett said should Berkshire's market value falls below intrinsic value.
The total number of employees within the Berkshire Hathaway suite of companies is 389.373 people.
Next tech target - Amazon
Mr. Buffett, perhaps the most famous value investor, had famously avoided investing in tech companies for years because he didn't understand them.
On the Thursday ahead of the meeting, Buffett revealed to CNBC's Becky Quick that Berkshire had amassed a new position in Amazon (AMZN). He attributed the purchase to "one of the fellows in the office that manage money." In other words, the decision was made by Todd Combs or Ted Weschler. This was a troubling development for some Buffett watchers who believe that Amazon stock is closer to its top than its bottom.
During the meeting, an investor asked how "value investors" like Buffett, Combs and Weschler could support such a bet. But that stance seems to have evolved in recent years. Mr. Buffett told CNBC Friday that Berkshire had made its first investment in Amazon. Shortly we will find out through filings of their stake.
Berkshire has also become one of Apple's biggest shareholders with a roughly $40 billion stake. At last year's meeting, Mr. Buffett addressed a question about why he hadn't bought Amazon early on: "The truth is that I've watched Amazon from the start, and I think what Jeff Bezos has done is something close to a miracle. The problem is if I think something will be a miracle, I tend not to bet on it."
Mr. Munger made that point again at this year's meeting, but added, of Berkshire's decision not to buy shares of Alphabet, Google's parent company, early on: "We screwed up."
'I'm a card-carrying capitalist'.
Capitalism has come under increasing criticism while support for socialism has grown in the United States. One shareholder wanted to know what Mr. Buffett, as a lifelong Democrat, thinks of these shifting views and whether they could affect Berkshire. Mr. Buffett responded: "My position at Berkshire is not to further my political beliefs."
He then added: "I'll just say it: I'm a card-carrying capitalist. You don't have to worry about me changing in that matter. But I also think capitalism does involve regulation. It involves taking care of people who are left behind."
Mr. Munger said: "We're all in favour of some kind of government social safety net in a country as prosperous as ours."
About Berkshire's stock buybacks
The first question Mr. Buffett faced had to do with stock buybacks.
Berkshire bought back $1.7 billion of its own stock during the first quarter, but the shareholder wanted to know why Berkshire didn't buy back more.
Mr. Buffett didn't answer the question directly, but offered his general views on buying back Berkshire's stock.
"We will buy stock when it is trading below a conservative estimate of its intrinsic value," he said. "We want to be sure when we repurchase stock that those that have not sold are better off than they were before."
Mr. Buffett had largely eschewed buying back Berkshire stock. But as the price to acquire big companies rose over the past few years and Berkshire's cash pile swelled, Mr. Buffett's reluctance to buy back Berkshire's stock began to fade. After loosening the requirements on when Berkshire's stock could be bought back, the company repurchased $1.3 billion of its own stock over the final six months of 2018.
The company was not alone.
A growing trend
Flush with cash from the $1.5 trillion tax cut, American companies bought back a record $806 billion of their own shares in 2018. By reducing the number of shares outstanding, buybacks can bolster a company's stock prices. And companies often buy back their shares when they believe they have nothing better to do with their money than return capital to shareholders. Critics of the surge in buyback activity argue that companies should spend more on building the business and on raising wages. But Berkshire's buyback activity is likely only to increase in the future.
"I predict we will get a little more liberal in repurchasing shares," Mr. Munger said. One idea for what Berkshire could do with its cash pile.
Buffett into ETF's
One questioner asked whether Berkshire should have invested a large proportion of its more than $110 billion cash pile in a stock market index fund. Such a move could have produced significant extra returns for the company over the bull run of the past 10 years. Mr. Buffett didn't dismiss the idea, saying it might make sense in the future. But he added that having more than $100 billion available allowed Berkshire to take advantage of large investment opportunities when they come up. "They'll come in clumps and when other people don't want to allocate capital," Mr. Buffett said.
Tesla's competing in Insurance
Elon Musk, Tesla's chief executive, came up again as a topic at the Berkshire annual meeting. A year ago, New York Times DealBook's Andrew Ross Sorkin relayed a question from a shareholder about Mr. Musk's assertion that "moats are lame." It was a criticism of an economic principle that Mr. Buffett had articulated in 1999.
This year an investor, through Mr. Sorkin again, asked if Mr. Buffett and Mr. Munger were worried about Tesla potentially selling auto insurance, something Mr. Musk had floated recently.
The short answer is that they are not too worried. Mr. Buffett said the likelihood of an auto company successfully getting into the insurance business was about as likely as insurance companies successfully getting into the auto business. Time will tell.
Brexit
The uncertainty surrounding Britain's possible departure from the European Union, known as Brexit, appears to be reducing business investments in the country, but Mr. Buffett said on Saturday that he'd jump at the chance to do a big deal in Britain.
"I am not an Englishman, but I have a feeling it was a mistake to vote to leave, but it doesn't destroy my appetite in the least for making a very large acquisition in the U.K.," he said.
Mr. Munger said Brexit struck him as a "horrible problem." But in referencing Britons, he said: "Those are my kind of people; I understand them."
A word of caution on private equity
Over the past decade or so, private equity funds have surged in popularity, but Buffett and Munger had some words of caution for investors. "We have seen a number of proposals from private-equity funds where the returns are really not calculated in a manner I would regard as honest," Buffett said. "I would not get excited about so-called alternative investments."
---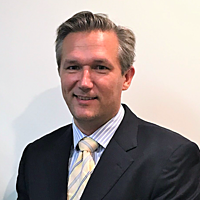 Darren works as a dealer at Mason Stevens and has experience across equities, equity derivatives, futures and options from both Sydney and Hong Kong.
Expertise